Work Life Balance: Mayo Clinic Primary Care Internal Medicine
Mankato, MN
Job Highlights
Easy Call Schedule
Non-Profit Employer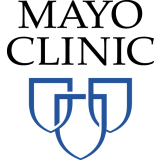 Mayo Clinic Health System in Mankato
Mayo Clinic
Great work-life balance. 32 patient contact hours and 8 hours of non-visit care time per week in the outpatient clinic setting.
4-day work week averaging 12 patients per day in the clinic.
Physicians working as hospitalists work from 7:00 a.m. to 7:00 p.m. Wednesday through Tuesday, every two months (6 weeks total out of the year). While working as a hospitalist, there are no clinic responsibilities. The Monday and Tuesday prior to working in the hospital and the Wednesday, Thursday, Friday after working in the hospital are administrative days (no clinic responsibilities).
Very experienced outpatient clinic staff. Access to great subspecialty support. Dedicated clinical pharmacist and social worker onsite to support the practice.
Complex medical patients with sizeable geriatric population. Good balance of new and returning patients.
Family Medicine residency onsite offering teaching opportunities both in the outpatient and inpatient setting.
Medical students and APPs in training rotate through the outpatient clinic setting.
After hours call is covered by the expert RN triage phone line.
About Mayo Clinic
Mayo Clinic is ranked as the best hospital in the nation for 2020-2021 by U.S. News and World Report. Our multi-disciplinary group practice focuses on providing high quality, compassionate medical care. We are the largest integrated, not-for-profit medical group practice in the world with approximately 4,800 physicians and scientists across all locations working in a unique environment that brings together the best in patient care, groundbreaking research and innovative medical education.  Mayo Clinic Health System connects Mayo Clinic's respected expertise with Mayo's community-focused multi-specialty groups in over 70 communities. We offer a highly competitive compensation package and exceptional benefits. 
---
Posted September 27, 2021