Plastic Surgery Position in IL with Established Practice and Academic Opportunity
Urbana, IL
Job Highlights
Non-Profit Employer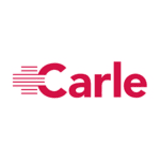 Carle Foundation Hospital
Carle Health
Carle Health is seeking a BE/BC Plastic Surgeon to join our established Plastics Department in Urbana, Illinois.
Position Details Include:
Experience or fellowship training in microvascular reconstruction required. Interest in rhinoplasty is a plus
Call is 1:3 with APPs taking call/rounds Mon-Fri from 8 AM- 5PM
Join a team of two plastic surgeons.
Dedicated support staff consists of 2 Patient Service Representatives, 1 surgery scheduler, 3 RN's, 1 Esthetician, 2 Medical Assistants, and 2 APPs
Physicians see an average of 18 patients per clinic day and 3-5 surgical cases per surgical block
Excellent benefit package: health/dental/life insurance, 403-B plan with employer match, LTD, relocation allowance, CME allowance, and paid malpractice insurance with 100% tail insurance covered
Surgeries will primarily be done at our new outpatient surgery center attached to a new plastic surgery office space with some surgical cases performed at Carle Foundation Hospital
Mostly an adult patient population with some pediatric and geriatric patients
Opportunity for academic/research affiliation with the Carle Illinois College of Medicine, the nation's first college of medicine focused, from the beginning, on the intersection of engineering and medicine
About Carle Health
Based in Urbana, IL, The Carle Foundation is a vertically integrated system with more than 9,500 employees in its five hospitals, multi-specialty physician groups, health plan and associated healthcare businesses including the Carle Illinois College of Medicine, the world's first engineering-based medical school. Carle is proud to be named a Great Place to Work®. Carle Foundation Hospital and Carle BroMenn Medical Center hold Magnet® designation, the nation's highest honor for nursing care and Carle Foundation Hospital (CFH) ranks as one of America's 50 Best Hospitals™ by Healthgrades®.
---
Posted January 3, 2022