Pediatric Physiatrist- New Orleans
New Orleans, LA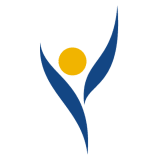 Ochsner Medical Center
Ochsner Health Services Dana
Ochsner Health System in New Orleans is seeing a BC?BE PEdiatric Physiatrist to join our expanding practice. Recent graduates and experienced physicians are welcomed ot apply.
The position provides opprtunity to be invovled with the following:
* Management of CP,SCI, TBI stroke, neuromuscular disorders
* Spasticity management: Botox and phenol injections, Balclofen pump management, etc.
* Orthotics/prosthetic/DME prescription
* Potential for pediatric EMG/NCS evaluation
* Work in a collegial environment with other pediatric subspecialtists in neurology, neurosurgery, orthopedics, developemental medicine and genetics, among others.
---
Posted March 13, 2021