Medical Director | Park Hill Family Clinic | Denver, CO
Denver, CO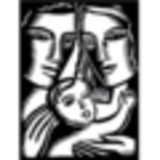 Denver Health
Denver Health
Key Info
Denver Health is currently recruiting a Family Medicine Physician to be the next Medical Director leading the staff and operations at our Park Hill Family Health Center, located in North East Denver. This Patient Centered Medical Home consists of a group of physicians and advanced Practice providers, working in a team based care model, with MA, Nurses, social workers, patient navigators, integrated behavioral health and addiction counselors.  The Medical Director should  have a minimum of three years of practice experience. Experience in a medical director or other leadership role is preferred but not required. The Medical Director will be responsible for managing the staff and operations of a clinic at Denver Health. Providers at Park Hill provide the full scope of ambulatory Family Medicine services, including primary care of all ages including prenatal care and family planning services, management of chronic diseases. Opportunities to work providing inpatient care are available, although not required. 
Shift Days
Work Type Full time     Denver Health is an integrated, efficient, high-quality academic health care system that is considered a model for the nation. The Denver Health system includes the Rocky Mountain Regional Level I Trauma Center, a 525-bed acute care medical center, Denver's 911 emergency medical response system, 8 family health centers, 15 school-based health centers, the Rocky Mountain Poison and Drug Center, the Denver Public Health Department, an HMO, and The Denver Health Foundation.  As Colorado's primary safety net institution, Denver Health is a mission-driven organization that has provided more than $3.3 billion in care for the uninsured in the last ten years.
​
About Denver Health
Founded in 1860, Denver Health is a comprehensive, integrated health care system providing access to the highest quality health care, regardless of ability to pay. Twenty five percent of all Denver residents, or approximately 210,000 individuals, receive their health care at Denver Health. One in three children in Denver is cared for by Denver Health physicians as well. As Colorado's primary safety net institution, Denver Health provides millions of dollars in uncompensated care each year. Our values are centered on Trust, Respect and Excellence and we strive to put the patient at the center of everything we do.

DHHA has been certified by the American College of Surgeons as a Level I Adult Trauma Center and a Level II Pediatric Trauma Center. DHHA offers comprehensive medical, surgical and psychiatric care, as well as emergency, ambulatory and diagnostic services. With 525 licensed beds Denver Health Medical Center is one of the state's busiest hospitals with more than 26,000 admissions annually.
---
Posted September 3, 2020
Covered
Not Covered