Urogynecologist Position at Healthgrades Top 50 Hospital in IL
Urbana, IL
Job Highlights
Non-Profit Employer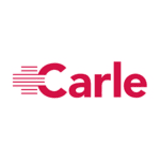 Carle Foundation Hospital
Carle Health
Carle Health is seeking a fellowship-trained BE/BC Urogynecology physician to join our established Women's Health team in Urbana, Illinois.
Practice Opportunity Details Include:
Step into ready-made Urogynecology practice as current physician transitions to retirement
Remarkably stable group includes 15 BC OB/GYNs, 6 Midwives, 6 NPs and 1 PA
1 Urogynecologist, 1 Reproductive Medicine specialist, 1 Gynecologic Oncologist, 4 Maternal Fetal Medicine specialists, 5 Neonatologists, and 5 lactation consultants
Admit to only one hospital – Carle Foundation Hospital – contiguous office space
Work collaboratively with an 8 member Urology department
Well-established da Vinci© program
New OB Hospitalist program providing 24/7 coverage
State-of-the-art, family-oriented L&D unit with 5 private triage rooms, 2 private Jacuzzi suites, and 6 spacious fully-appointed LDRs
24-hour dedicated Labor & Delivery anesthesia coverage
Dedicated antenatal care services providing disciplined clinical and family support for high risk patients and those with fetal anomalies
Additional support services include Genetic counseling, Infertility, and Pediatric Surgery
Opportunity for academic and/or research affiliation with the Carle Illinois College of Medicine
Must be open to teaching residents in our OB/GYN Residency Program that is estimated to start in 2022
Equal Opportunity Employer
About Carle Health
Based in Urbana, IL, The Carle Foundation is a vertically integrated system with more than 9,500 employees in its five hospitals, multi-specialty physician groups, health plan and associated healthcare businesses including the Carle Illinois College of Medicine, the world's first engineering-based medical school. Carle is proud to be named a Great Place to Work®. Carle Foundation Hospital and Carle BroMenn Medical Center hold Magnet® designation, the nation's highest honor for nursing care and Carle Foundation Hospital (CFH) ranks as one of America's 50 Best Hospitals™ by Healthgrades®.
---
Posted January 3, 2022