Child & Adolescent Inpatient Psychiatry Expansion
Somerville, MA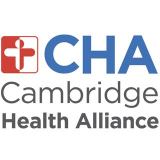 Cambridge Health Alliance - Somerville Campus
Cambridge Health Alliance Physician Organization
Cambridge Health Alliance (CHA), a well-respected, nationally recognized, and award-winning public healthcare system, is one of the region's leading providers of behavioral and mental health care. The new CHA Center of Excellence for Child & Adolescent Inpatient Mental Health Care at Somerville will provide a transformative continuum of patient- and family- centered care for diverse youth with mental health needs. Including specialized autism spectrum/ neurodevelopmental beds at our Somerville Campus.
CHA is passionate about helping children and their families, join our expanding team and make a difference!
Psychiatry Opportunities:
Inpatient Child/Adolescent Psychiatrists
Inpatient Neurodevelopmental Child/Adolescent Psychiatrists
Psychology Opportunities:
Inpatient Child/Adolescent Psychologists
Pediatric Neuropsychologists
CHA is a teaching affiliate of Harvard Medical School (HMS) and academic appointments are available commensurate with medical school criteria.
Please visit www.CHAproviders.org to learn more and apply through our secure candidate portal. CVs may be sent directly to Melissa Kelley, CHA Provider Recruiter via email at providerrecruitment@challiance.org.
In keeping with federal, state and local laws, Cambridge Health Alliance (CHA) policy forbids employees and associates to discriminate against anyone based on race, religion, color, gender, age, marital status, national origin, sexual orientation, relationship identity or relationship structure, gender identity or expression, veteran status, disability or any other characteristic protected by law. We are committed to establishing and maintaining a workplace free of discrimination. We are fully committed to equal employment opportunity. We will not tolerate unlawful discrimination in the recruitment, hiring, termination, promotion, salary treatment or any other condition of employment or career development.
About Cambridge Health Alliance Physician Organization
Cambridge Health Alliance (CHA) is a vibrant, innovative health system dedicated to providing essential services to all members of the community. With over 140,000 patients in Cambridge, Somerville, and Boston's Metro North region, CHA is a local provider of choice for primary care, specialty care, emergency services, hospital care, maternity care and behavioral health. CHA patients receive high quality care in convenient neighborhood locations and have seamless access to advanced care through CHA's affiliations with Beth Israel Deaconess Medical Center (BIDMC) and Mass. General Hospital for Children (MGHfC).CHA's community commitment extends beyond serving its patients. CHA operates the Cambridge Public Health Department and collaborates with many local agencies and organizations to improve the health of local residents. It also provides a vital safety net for under served populations facing barriers to care. As a Harvard Medical School, Harvard School of Public Health, Harvard School of Dental Medicine and Tufts University School of Medicine teaching hospital, CHA trains the health care providers of tomorrow.
Please go to www.CHAproviders.org to learn more about CHA careers and culture.
---
Posted March 31, 2021