Transfusion Medicine Physican
Milwaukee, WI
Job Highlights
Not for Profit Employer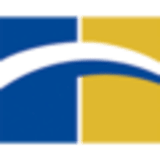 Froedtert and the Medical College of Wisconsin Froedtert Hospital
Versiti
Provide transfusion medicine (TM) clinical care at Versiti Blood Center of WI and its associated hospitals, as well as effort in leadership of the Immunohematology Reference Laboratory (IRL) as Medical Director at Versiti. Key components of this position would comprise TM consultation and oversight of blood management at Versiti Wisconsin partner hospitals, as well as participation in educational initiatives and clinical/applied research within both Versiti blood centers and their affiliated health systems.
PRIMARY RESPONSIBILITIES
Provides medical direction, including compliance with local, state, and federal regulations and accreditation agencies, for blood center and transfusion services at Versiti and Versiti Blood Center of Wisconsin affiliated hospitals.
Provides consultation with Versiti affiliated hospitals regarding TM clinical practice and laboratory cases.
Medical Director for the Versiti Wisconsin IRL, providing clinical case review and consultation, oversight of IRL laboratory staff technical duties and working with Versiti laboratory management to provide education and skill advancement.
Directs and/or leads blood utilization and blood management projects at Versiti and their partner hospitals.
Maintains a high level of professional expertise in transfusion medicine, laboratory medicine, hematology, and other areas of medical expertise with demonstration of ongoing continued medical education in the field.
Maintains a high level of community involvement and Public Relations outreach efforts.
EDUCATION AND LICENSE:
M.D. or D.O. Degree
Board certified in pathology (AP/CP or CP only), internal medicine, or pediatrics (with subspecialty boards in hematology) or Blood Banking/Transfusion Medicine (American Board of Pathology—ABP
Current or eligible for medical licenses in IL, WI, IN, MI and OH.
Active controlled substances and Federal DEA licenses may be required.
About Versiti
About Us
Versiti is a fusion of donors, scientific curiosity, and precision medicine that recognize the gifts of blood and life are precious.
We are home to the world-renowned Blood Research Institute, we enable life saving gifts from our donors, and provide the science behind the medicine through our diagnostic laboratories.
Versiti brings together outstanding minds with unparalleled experience in transfusion medicine, transplantation, stem cells and cellular therapies, oncology and genomics, diagnostic lab services, and medical and scientific expertise. This combination of skill and knowledge results in improved patient outcomes, higher quality services and reduced cost of care for hospitals, blood centers, hospital systems, research and educational institutions, and other health care providers.
At Versiti, we are passionate about improving the lives of patients and helping our healthcare partners thrive.
Our Mission
We are Blood Health Innovators who enhance lives through discovery, diagnosis, and treatment.
Our Vision
We will expand the frontiers of patient health through the integration of science, medicine, and service.
Our Core Values:
Do Right Always
Uncompromising Quality | Unflinching Honesty | Unwavering Stewardship
Strengthen the Team
Be Inclusive | Collaborate with Courage | Cultivate Community
Find a Better Way
Embrace Curiosity | Enlarge the Conversation | Generate Solutions
Make Results Happen
Inspire Urgency | Ignite Passion | Drive Performance
---
Posted June 15, 2021