Pediatric Cardiac Anesthesiologist- Partnership Track
Norfolk, VA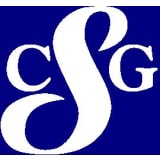 Children's Hospital of The King's Daughters
Children's Specialty Group
Children's Specialty Group (CSG) and Children's Hosptial of The King's Daughters (CHKD) are seeking a full time Pediatric Cardiac Anesthesiologist to your our established practice in Norfolk/Virginia Beach, Virginia. Candidates must be certified by the American Board of Anesthesiologists and Pediatric Anesthesiology board-certifed, or be in the certification prcess (have compelted an ACGME- accredited Pediatric Anesthesiology Fellowship).
Our program providers care for a wide variety of children with complex congential heart disorders and is ideal for the candidates who has completed a fellowship in pediatric cardiac anesthesia or who have extensive congential cardiac experience.
Our anesthesiologists work closely with our cardiac surgical team as well as the Pediatric Cardiac Cath labs and the Pediatric EP lab.
While our pediatric cardiac anesthesiologists usually perfom anesthesia on their ownint he cardiac operating rooms, our anesthesiolgosits work collaboratively with anesthesiologists in our anesthesia care team model for most other uncomplicated cases.
Highlights include: partnership track opportunity in an academic setting, sign-on bonus, relocation, generous CME, short and long-term disability, malpractice insurance, robust retirement plan, profit-sharing, and health insurance.
About Children's Specialty Group
Children's Specialty Group (CSG), is a physician owned, pediatric multispecialty practice based at Children's Hospital of the King's Daughters (CHKD)- the only free standing, full service children's hospital in Virginia. Our practice provides high-quality pediatric care to the communities of coastal southeastern Virginia and northeastern North Carolina. We conduct research to improve children's health and train future physicians by serving as full time faculty in the Department of Pediatrics as Eastern Virginia Medical School.
CSG and CHKD are located in the heart of Hampton Roads in Southeastern Virginia. Conveniently situated on the beaches of the Atlantic Ocean and Chesapeake Bay, the region offers countless entertainment options and safe, beautiful cities in which to live. Hampton Roads has excellent schools as well as several nationally recognized universities. With the Blue Ridge Mountains to the west, Washington DC to the north, and the Outer Banks to the south- a weekend retreat is only a few hours away!
---
Posted December 9, 2021