Urgent Care/Occupational Health Physician - Kansas City
Kansas City, KS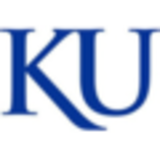 The University of Kansas Hospital
The University of Kansas Health System
Key Info
Excellent Work-Life Balance - Kansas City Community Physicians
The Position
The University of Kansas Health System is seeking an Urgent Care/Occupational Health Physician to join our growing community of family medicine providers.
Positive atmosphere of collegiality and collaboration
Outpatient/ambulatory clinic only - No inpatient or hospital coverage
Demonstrated need to grow these practices. Clinic receives 80-100 patients per day.
Physician will treat Urgent Care and Occupational Health patients. Mentor support available for Occupational Health
Site appropriate ancillary services provided
Flexible hours and scheduling. This position will work approximately 20-24 hours per week
Excellent compensation with full benefits
Must be licensed or eligible for licensure in Kansas and Missouri (required)
Organizational Culture
HERO program gives employees countless opportunities to volunteer in community programs and events
Employees participate in events such as American Heart Association Heart Walk, Susan G. Komen Race for the Cure, American Stroke Foundation Stroke Walk, and much more!
Progressive healthcare promoting diversity and inclusion. For the last 2 years, we've been recognized for the equitable and inclusive care we provide for LGBTQ patients and families by the Healthcare Equality Index
Corporate partners with the Kansas City Chiefs, Kansas City Royals, Kansas Speedway, and the Sprint Center to raise awareness in the importance of quality community healthcare
Kansas City
Kansas City metro has a population of greater than 2 million
Awarded America's 4th Most Cultured City by Travel + Leisure magazine
Outdoor activities year-round with more than 600 parks and 24 public lakes
Sports enthusiasts enjoy a variety of professional and collegiate sports
Amazing Food - from KC barbeque to local farm-fresh fare and ethnic varieties
Affordable housing, including downtown lofts, suburban neighborhoods and rural properties
About The University of Kansas Health System
The University of Kansas Hospital's mission is "To Lead the Nation in Caring, Healing, Teaching and Learning." We are committed to hiring individuals who demonstrate both a strong fit with our team-based and patient-focused culture and who have the skills, knowledge, and experience to succeed in their chosen position. Individuals selected for employment are those who will help us advance our mission and who exemplify our values through their personal and professional actions.
---
Posted July 22, 2020
Covered
Not Covered