Gastroenterologist - Competitive Compensation for highly qualified GI doc, located in a beautiful waterfront community
Oswego, NY
Job Highlights
High Earning Potential
Non-Profit Employer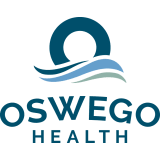 Oswego Hospital
Oswego Health
Oswego Health is seeking a Board Certified/Board Eligible, Gastroenterologist to join a high volume, local practice with 35+ years servicing the community. The practice is comprised of experienced Gastroenterologists and a robust practice management and support team. The practice is highly integrated and actively engaged in education and teaching within the local and regional academic medical community.
Listed below are just a few highlights of the position's compensation and benefits package:
Highly competitive salary plus quality incentives
Sign-on, relocation & student loan (if applicable)
Heavy PTO Package
Comprehensive benefits package including health, dental, vision, 403B, life and disability
CME reimbursement & CME time off
Malpractice provided
Contact Charlotte Donahue today at 315.326.3582 or cdonahue@oswegohealth.org  to find out more about joining our team!
About Oswego Health
Oswego Health was established in 1881, and has been growing ever since. We are a not-for-profit community based health system located in Central New York. Oswego is a beautiful waterfront community just 40 miles north of Syracuse.
Oswego Health's mission is to provide quality, accessible care, right at home. We are seeking qualified and engaging physicians to join our growing organization in an effort to continue to meet our organizational mission. Oswego Hospital is a 164-bed non-trauma facility with state of the art equipment in a progressive and welcoming environment. In recent years, we have conducted many renovations to our various facilities throughout Oswego County, which have brought new life into each of our facilities.
We are affiliated with approximately 130 physicians, representing over 30 specialties.
The specialties we represent include:
Anesthesia, Bariatrics, Cardiology, ENT, Gastroenterology, General Surgery, Orthopedics, Primary Care, Urology, & More!
---
Posted September 1, 2021