Penn State Health Urologic Oncology Opportunity
Hershey, PA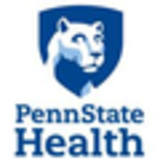 Penn State Milton S. Hershey Medical Center
Penn State Health
Key Info
The Department of Surgery, Division of Urology at Penn State Health Milton S. Hershey Medical Center is seeking a fulltime Urologic Oncologist to join our growing team.
Opportunity Details
Join an established team of 3 Urologists, 4 Advanced Practice Clinicians, and 2 nurses specializing in Urologic Oncology within a Division of 20 + providers.
Appointment will be at the Assistant or Associate Professor level.
Responsibilities will include management of the full spectrum of urologic oncology disorders in both the inpatient and outpatient setting.
Penn State Health Milton S. Hershey Medical Center is the only academic center in the Central Pennsylvania region.
Penn State Health Milton S. Hershey Medical Center has been ranked among the best hospitals in the nation by U.S. News & World Report with the Department of Urology ranked in the top 50.
Requirements
M.D., M.D./Ph.D. or equivalent degree
BC/BE Urology with completion of Urologic Oncology fellowship
A track record of academic productivity and clinical excellence is required.
Penn State Health
Penn State Health is multi-hospital health system with more than 1,300 physicians and direct care providers serving patients and communities across 78 medical office locations in central Pennsylvania.
Penn State Health Cancer Institute is a 178,000 square-foot freestanding facility on the Penn State Health Milton S. Hershey Medical Center campus serving as the hub for nearly 160 clinicians, researchers and faculty members.
The Cancer Institute care teams provide multidisciplinary care for almost all cancer types treating almost 2,000 individuals each year.
​
Penn State Health is committed to affirmative action, equal opportunity and the diversity of its workforce. Equal Opportunity Employer – Minorities/Women/Protected Veterans/Disabled
About Penn State Health
Located in Central Pennsylvania, the Penn State Health system offers inviting and safe communities to live, work, play, and learn. The surrounding neighborhoods boast a reasonable cost of living whether you prefer a more suburban setting or thriving city rich in theater, arts, and culture. The area is rich in history and offers all the beautiful inspiration of the four seasons. You'll discover numerous opportunities for day trips, local adventures, outdoor and indoor activities. We're conveniently located within a short distance to major cities such as Philadelphia, Pittsburgh, NYC, Baltimore, and Washington DC. Nearby airports and Amtrak stations along with close proximity to major interstates make living in Central Pennsylvania convenient and fulfilling from both professional and personal perspectives.
---
Posted February 19, 2020
Covered
Not Covered