Full-time EM Physician in Dublin, Georgia
Dublin, GA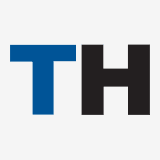 Fairview Park Hospital
TeamHealth
TeamHealth is seeking a full-time physician to be part of our ED team at Fairview Park Hospital in Dublin, Georgia. Recently ranked as one of the 100 Top Hospitals in America, Fairview Park is a state-of-the-art 190-bed acute care facility, conveniently located in the heart of middle Georgia. This Level III trauma center is home to a 22-bed ED that has 51,000 annual patient visits with 36 hours daily physician coverage and 30 hours of APC coverage daily.
Position Highlights:
Competitive hourly rates
A plus leadership team
Free CME
Paid professional liability insurance
Risk management courses
About TeamHealth
At TeamHealth, our purpose is to perfect physicians' ability to practice medicine, every day, in everything we do. Through our more than 20,000 affiliated physicians and advanced practice clinicians, TeamHealth offers outsourced emergency medicine, hospital medicine, critical care, anesthesiology, orthopedic hospitalist, acute care surgery, obstetrics and gynecology hospitalist, ambulatory care, post-acute care and medical call center solutions to approximately 3,300 acute and post-acute facilities and physician groups nationwide. Our philosophy is as simple as our goal is singular: we believe better experiences for physicians lead to better outcomes—for patients, hospital partners and physicians alike. Join our team; we value and empower clinicians. Partner with us; we deliver on our promises. Learn more at www.teamhealth.com.
---
Posted July 1, 2021