Pulmonary Critical Care - Outpatient
Burlington, MA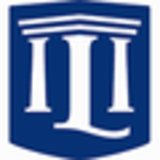 Lahey Hospital & Medical Center, Burlington
Beth Israel Lahey Health
Key Info
The Division of Pulmonary and Critical Care Medicine at Lahey Hospital & Medical Center is actively recruiting a BC/BE pulmonary and critical care physician for a full time outpatient pulmonary medicine position.
Lahey Hospital & Medical Center is a very highly regarded 335-bed, Tufts-affiliated teaching hospital. The Division of Pulmonary and Critical Care Medicine is comprised of 30 physicians, seven PCCM Fellows, including an Interventional Pulmonary Fellow, and 15 advanced practice providers all of whom are committed to providing exceptional patient care across five hospitals and four outpatient practices. We are committed to attracting, developing and retaining top talent in a market long recognized and revered as a global leader in healthcare.
The chosen candidate will be part of this 30-physician practice with primary outpatient responsibilities at the Burlington campus.
Chosen candidates will receive a highly competitive salary along with a comprehensive benefits package.
Teaching opportunities are available through our affiliation with Tufts Medical School.
Candidate Qualifications:
· Successful completion/in process of completing an ACGME accredited Pulmonary/Critical Care Fellowship program
· Board Certified in Internal Medicine and BE/BC in Pulmonary and Critical Care Medicine
· Ability to obtain medical licensure in the Commonwealth of Massachusetts
Anthony W. Gray, Jr., MD Interim Chair, Division of Pulmonary and Critical Care Medicine Lahey Hospital & Medical Center Burlington, MA 01805
Interested candidates are encouraged to submit CV's and Letters of Introduction to:
Email: ( Matthew.hubbell@lahey.org )
T: 781-630-3138
About Beth Israel Lahey Health
Beth Israel Lahey Health brings you the comfort of knowing your health is always in the best hands, in a place that's closer to home. Our nationally recognized specialists, superb primary care physicians and award-winning hospitals and services make it easy for you to become and stay healthy.At Lahey Health, we offer services you can count on throughout your life, and with a full spectrum of seamlessly integrated and accessible resources and a smart approach to delivering care, we're with you every step of the way.Lahey Health has more than 1,400 local providers in adult and pediatric primary care and almost every medical specialty. Find your way to better health care today.
---
Posted March 26, 2020
Covered
Not Covered