20+ Days Off per Month, No On Call, Great Work/Life Balance as an Ob Hospitalist in Chicago
Chicago, IL
Job Highlights
Flexible Scheduling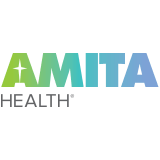 AMITA Health Adventist Medical Center - Hinsdale
Ob Hospitalist Group
Ob Hospitalist Group is looking for passionate OB/GYN's to join our teams in Chicago, IL!
Opportunities available at:
AMITA Adventist Hinsdale has earned a number of nationally recognized awards and safety grades, particularly for its state-of-the art cancer center, Level III Perinatal services with neonatal intensive care unit (NICU). They provide expert and compassionate care for patients at all stages of their lives from one conveniently located facility at the heart of the Western suburbs.
AMITA Health Saints Mary and Elizabeth Medical Center
For more than 100 years, AMITA Health Saints Mary and Elizabeth has provided compassionate, award-winning care to the city's near-northwest side. It is an ideal opportunity for obstetricians that are looking to support their community and colleagues, while maintaining an excellent work/life balance with 21+ days off each month!
​
Ob Hospitalist is a clinician-centered company that provides unparalleled support and resources, and superior work/life balance. As a full-time hospitalist, you will have the freedom to create your own schedule – typically eight 24-hour shifts per month – with no on-call duty or office management.
Our Hospitalist Enjoy:
Competitive compensation
Superior work/life balance with flexible schedules
CME allowance and 401k match
Leadership/advancement opportunities
Paid medical malpractice insurance w/ tail
Full medical benefits
Team-based work environment
Join our growing national network of highly skilled obstetricians nearly 1,000 strong. OBHG programs offer a variety of work options – including full time, part time, back up and travel opportunities. Looking to advance your OB career? Clinical/professional leadership positions are available at many of our locations across the United States.
Please contact me if you are interested to learn more!
Gabrielle Lynn, Sourcing Recruiter
Ob Hospitalist Group
Direct: 864.908.3622
glynn@obhg.com
About Ob Hospitalist Group
The nation's largest and only dedicated OB hospitalist provider.
Ob Hospitalist Group was founded on the vision and commitment that every expectant mother presenting to labor and delivery would receive consistent, unconditional, quality medical care from an experienced physician. Today, we are the largest and only dedicated OB/GYN hospitalist employer in the nation. Our singular focus on OB hospitalist programs gives us unparalleled insight to deliver differentiated performance and results.
As an OB/GYN, you have the opportunity to usher new life into the world. It's a privilege that often comes with the stress and strain of juggling enormous responsibility: Serving patients in the office as well as those laboring at the hospital, managing office staff, dealing with ever-changing regulations, missing family events, or being awakened in the middle of the night to make urgent clinical decisions.
There is a better way. Ob Hospitalist Group offers a career path for the modern obstetrician - physicians who are driven to create positive change in women's health care and enjoy greater balance in their own lives.
The hospitalist model allows you to focus entirely on the patient. You can help correct a disparity of care by ensuring that all pregnant women who present to the hospital are evaluated by an experienced physician rather than funneled through the conventional nurse-led phone triage.
As an OBHG clinician you are the in-house expert. You'll improve patient safety, reduce maternal mortality rates and help alleviate physician burnout. A typical work day might include collaborating with local private-practice OB/GYNs, assisting with emergent cases, caring for unassigned patients, overseeing residents or meeting with hospital leaders to design a new quality initiative.
---
Posted July 26, 2021