Opportunity to join an Established Urology Practice with Beth Israel Lahey Health
Burlington, MA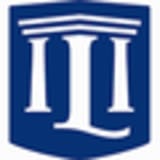 Lahey Hospital & Medical Center, Burlington
Beth Israel Lahey Health
Description
Exciting opportunity for an established Urology Advanced Practice provider with urologic experience and strong clinical skills to be the newest provider of Lahey Institute of Urology Burlington practice.
Primary responsibilities:
Clinic-based but could also include occasional inpatient/ED consult rounds, and potential for occasional OR first assist.
40 hour M-F position with flexible daytime scheduling
No call or weekend duties
AP team and attending urologists supportive of fostering the growth of urologic skillset
Well established, collaborative staff ready to support new provider
Will be a member of Lahey Advanced Practice, Division and Lahey Health Medical Staff.
Education:
Nurse Practitioner: Graduate of a Masters Program in Nursing
Physician Assistant: Graduate of a Masters PA Program
Licensure, Certification, Registration:
Certification and current license to practice in the Commonwealth of Massachusetts.
DEA number and Mass Department of Public Health Division of Food and Drug Restricted Substances registration number as appropriate.
About Beth Israel Lahey Health
Beth Israel Lahey Health brings you the comfort of knowing your health is always in the best hands, in a place that's closer to home. Our nationally recognized specialists, superb primary care physicians and award-winning hospitals and services make it easy for you to become and stay healthy. At Lahey Health, we offer services you can count on throughout your life, and with a full spectrum of seamlessly integrated and accessible resources and a smart approach to delivering care, we're with you every step of the way. Lahey Health has more than 1,400 local providers in adult and pediatric primary care and almost every medical specialty.
Diversity is a core value at Beth Israel Lahey Health. We are passionate about building and sustaining an inclusive and equitable working and learning environment for our staff. We believe every member on our team enriches our diversity by exposing us to a broad range of ways to understand and engage with the world, identify challenges, and to discover, design and deliver solutions.
---
Posted December 16, 2021
Covered
Life Health Dental Vision Disability Insurance
Not Covered
Loan Repayment Assistance
Loan Repayment Assistance