Adolescent Medicine in St. Petersburg, Florida
Saint Petersburg, FL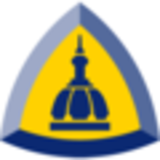 Johns Hopkins All Children's Hospital
All Children's Specialty Physicians
Key Info
Johns Hopkins All Children's Hospital in St. Petersburg, Florida has initiated a search for an additional Adolescent Medicine physician. The Adolescent and Young Adult Specialty Clinic at Johns Hopkins All Children's Hospital provides specialized outpatient care for the physical, mental and social well-being of adolescents/young adults ages 12 to 21. We seek a BC/BE Adolescent Medicine physician to evaluate and manage a wide variety of teen-related medical concerns. Our ideal candidate will have an interest in developing new programming initiatives along with demonstrated experience in gender diversity care/provision of hormone therapy and the insertion/removal of Long Acting Reversible Contraception (IUDs and subdermal implants). The Adolescent Medicine physician will also work closely with our multidisciplinary team in caring for adolescents and young adults challenged with eating disorders, reproductive health concerns, mental health needs, and substance use.
This is a consultative Adolescent Medicine practice and the specialist will not be considered the primary care provider. Although a clinically focused position, Adolescent Medicine physicians actively participate in educating and training residents in all aspects of adolescent and young adult care. In addition to providing clinical care, participation in medical education and research is strongly encouraged.
Johns Hopkins All Children's Hospital is a 259-bed teaching hospital, ranked as a U.S. News & World Report Best Children's Hospital in multiple pediatric specialties. Candidates may be eligible for an academic appointment at Johns Hopkins University School of Medicine. We offer a competitive salary and excellent benefits package. Tampa/ St. Petersburg is centrally located to many of Florida's amenities, minutes from beautiful gulf beaches, 90 minutes from Orlando and four hours from Miami.
---
Posted February 21, 2020
Covered
Not Covered