Obstetrics & Gynecology Physician
Near Chantilly, VA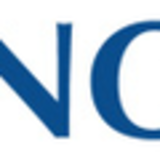 Inova Fair Oaks Hospital
Inova Medical Group
As Inova Health System is expanding our Women's Health services, we are seeking a dynamic OB/GYN Physician to join our team in Dulles South. The practice is located in the heart of the fastest growing community in Northern Virginia, Loudoun County, and offers a diverse range of cases due to the dynamic patient population in the area. The ideal candidate would be a more seasoned physician, and a great team player. For this opportunity we are looking for someone that is passionate about treating both Obstetrics and Gynecology.  Inova Women's Services has one of the largest obstetric programs in the metropolitan Washington, D.C., area with more than 10,000 births at Inova Women's Hospital, and a total of more than 20,000 across the entire Inova system. Inova's Gynecology program ranked 13th among the nation's best by US News & World Report. We have dedicated operating rooms as well as recovery facilities, and have access to the latest clinical trials and state of the art technology.
 Position Highlights:
• Delivers are the newly renovated Women's Unit in Inova Fair Oaks Hospital 
• 2 da Vinci Xi Robots 
• Leapfrog Grade A hospital • Magnet Hospital for Nursing 
• Highly competitive guaranteed salary and additional incentives• Full Medical, Dental & Vison 
• Generous PTO and paid time to attend CME's  
Requirements :
• Board Certified or Board Eligible in OB/GYN. • Able to obtain a VA Medical License
About Inova Medical Group
Inova Medical Group is a team of talented and experienced physicians employed by Inova, providing world-class healthcare for the Northern Virginia and greater Washington, DC metro area.
More than 400 physicians – experts in primary care medicine and adult specialties – are located throughout the region. Our physicians work together with Inova's extensive network of hospitals and outpatient facilities.
---
Posted February 18, 2021