Addiction Medicine Consult Liaison Physician
Troy, NY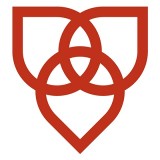 Samaritan Hospital
St. Peter's Health Partners
St. Peters Health Partners, is seeking a full-time Board Certified/Eligible Physician in Addiction Medicine. The Physician will be a member of an interdisciplinary treatment team and provide clinical services in conjunctions with the Medical Director of Addiction Services offering prevention, evaluation, diagnosis, and treatment of substance use disorders/process addictions utilizing a multifaceted treatment approach.
Clinical responsibilities include:
Establish a new Addiction Medicine consult service at Samaritan Hospital in Troy, NY;
Foster collegiality and a team-based approach to patients struggling with process addictions;
Oversee the implementation/fidelity of Samaritan's opioid and alcohol withdrawal policies including access to buprenorphine/methadone;
Offer bridge buprenorphine prescriptions to facilitate transfers of care between hospital systems, as needed;
Network with other specialty providers including hospitalist staff/psychiatrists to coordinate care effectively and efficiently;
Network with other SPARC providers/clinicians/case managers/admissions staff to coordinate continuing care effectively and efficiently;
Work in conjunction with Samaritan's social services staff to support dispositional planning when needed;
Work in conjunction with the Medical Director to facilitate peer review, journal club, and defined meetings with the psychiatrists in an education setting;
Attending supervision for St. Mary's Residential Facility- back up weekday supervision for St. Mary's Nurse Practitioner on as needed basis;
Facilitate admissions, discharges, and sick visits, pharmacotherapy adjustments when needed;
Facilitate at least 1 cognitive based behavioral group per week at a time/day discussed with the Medical Director and Operations Director of St. Mary's Hospital, Troy.
About St. Peter's Health Partners
St. Peter's Health Partners Medical Associates, P.C., (SPHPMA) is one of the Capital Region's largest multi-specialty physician groups with more than 350 physicians and advanced practitioners, in more than 80 practice locations. SPHPMA is a full affiliate corporation of St. Peter's Health Partners.
Our providers and staff are dedicated to bringing together the best possible care and experience for our patients. We offer patients improved coordination of care among their primary care providers, specialists, hospital and other health care providers. We work with our patients and their loved ones to provide high-quality, compassionate care and advanced treatment options in a supportive, healing environment.
Headquartered in Albany, NY, our physician group represents more than 20 specialties, including: primary care; internal medicine; pediatrics; cardiology; clinical nutrition; endocrinology; obstetrics and gynecology; hematology, medical oncology and radiation oncology; neurology; neurosurgery; pulmonary and critical care; radiology; urology; bariatric care and surgery; general, hepatobiliary, neurological, orthopedic, spinal, thoracic, and esophageal surgeries; and urgent care.
Our offices and affiliates are located in the counties of Albany, Columbia, Montgomery, Rensselaer, Saratoga, Ulster and Warren.
---
Posted February 28, 2021