Psychiatrist Unit Medical Director - BayRidge Hospital
Lynn, MA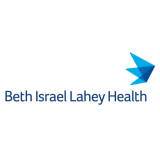 BayRidge Hospital
Beth Israel Lahey Health
Key Info
BayRidge Hospital - Unit Medical Director
Oversees psychiatric and medical services on unit. Provide supervision to staff psychiatrists as needed.
Partners with Clinical Nurse Mgr and Administration on Unit clinical policies and procedures
Works with Clinical Nurse Mgr, in a manner which models optimal interdisciplinary teamwork
Advises Clinical Nurse Mgr regarding Unit Treatment program, including groups and psychosocial therapy
Is available to consult with Unit staff regarding clinical care issues and takes primary responsibility for addressing conflicts among professional staff regarding clinical care issues
Co-leads Unit staff meeting with Clinical Nurse Mgr
Works with Clinical Nurse Mgr to identify educational needs among Unit staff and participates in educational programs as needed.
Please forward CV and Cover Letter to: ( matthew.hubbell@lahey.org )
About Beth Israel Lahey Health
Beth Israel Lahey Health brings you the comfort of knowing your health is always in the best hands, in a place that's closer to home. Our nationally recognized specialists, superb primary care physicians and award-winning hospitals and services make it easy for you to become and stay healthy.At Lahey Health, we offer services you can count on throughout your life, and with a full spectrum of seamlessly integrated and accessible resources and a smart approach to delivering care, we're with you every step of the way.Lahey Health has more than 1,400 local providers in adult and pediatric primary care and almost every medical specialty. Find your way to better health care today.
---
Posted August 26, 2020
Covered
Not Covered