Division Chief of Pediatric Endocrinology in St. Petersburg, Florida
Saint Petersburg, FL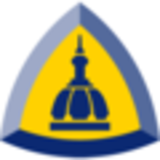 Johns Hopkins All Children's Hospital
Providence Healthcare Group
Johns Hopkins All Children's Hospital (JHACH) in St. Petersburg, Florida, is recruiting a Division Chief of Pediatric Endocrinology. JHACH is a 259-bed teaching hospital, ranked as a U.S. News & World Report Best Children's Hospital in eight pediatric specialties (2020-2021) including Diabetes and Endocrinology.
Candidate requirements for this leadership position include fellowship training and board certification in Pediatric Endocrinology. This individual must have exceptional clinical skills along with leadership experience in pediatric endocrinology. Qualified candidates are eligible for an academic appointment at Johns Hopkins University School of Medicine.
We offer a competitive salary and exceptional benefits package. The Tampa-St. Petersburg area is considered a premier place to work and live, offering year-round sunshine, abundant cultural and recreational activities, national sports venues, top-rated schools and an affordable cost of living. We are centrally located to many of Florida's amenities, only minutes from beautiful gulf beaches, 90 minutes from Orlando and four hours from Miami. To confidentially learn more details, please contact:
Joe Bogan
Providence Healthcare Group
(817) 424-1010 (Direct)
jbogan@provdoc.com
​
About Providence Healthcare Group
Providence Healthcare Group is a healthcare consulting and search firm founded in 1995. As a result of our success on difficult searches, we work with many of the top healthcare systems in the country. We are also called upon to assist community health centers, private physician practices and critical access hospitals fill challenging positions in a timely manner.
---
Posted November 20, 2020