Radiologist Positions in IL - Competitive First Year Salary, Generous Vacation Time & No Overnight Shifts
Urbana, IL
Job Highlights
High Earning Potential
Non-Profit Employer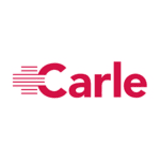 Carle Foundation Hospital
Carle Health
Due to growth, Carle Health is seeking additional BE/BC Radiologists to join our established Radiology Department at Carle Foundation Hospital in Urbana, Illinois.
Practice Opportunity Details Include:
Highly competitive first year salary ($450,000 minimum; $500,000 for candidates with 5+ years of experience)
We are seeking 3 Radiologists to join our Body Imaging/General Radiology section
NO MAMMO OR IR Required
Fellowship training in Body Imaging, Pediatric Radiology or MRI will be given special consideration but not required
Required modalities include: X-ray, Fluoroscopy, CT, DEXA and US. Minimal requirement for MRI, NM, PET
Internal moonlighting available with top quartile earning potential first year
Lifestyle oriented group with dedicated overnight coverage – No overnight shifts. Minimal Weekend Coverage
Non-profit status with public service loan forgiveness eligibility
Excellent benefit package: health/dental/life insurance, 403-B plan with employer match, LTD, relocation allowance, CME allowance, and paid malpractice insurance with 100% tail insurance covered
Weighted shift based compensation model allows for flexible scheduling and variable time off (10 weeks of vacation minimum)
Home workstation provided for remote reading. Private on-site office/workspace
State of the art equipment including a new Siemens MRI fleet, new GE CT and PET/CT scanners, Visage PACS, and AI workflow integrations (AIDOC, ClearRead, RADAI)
Opportunity for academic and/or research affiliation with the Carle Illinois College of Medicine, the nation's first medical school focused at the intersection of healthcare and engineering
Practice located in a Big Ten University town with affordable housing, low cost of living, excellent educational opportunities, recreational opportunities, dining and cultural amenities. Easy access to Chicago, Indianapolis and St. Louis
About Carle Health
Based in Urbana, IL, The Carle Foundation is a vertically integrated system with more than 9,500 employees in its five hospitals, multi-specialty physician groups, health plan and associated healthcare businesses including the Carle Illinois College of Medicine, the world's first engineering-based medical school. Carle is proud to be named a Great Place to Work®. Carle Foundation Hospital and Carle BroMenn Medical Center hold Magnet® designation, the nation's highest honor for nursing care and Carle Foundation Hospital (CFH) ranks as one of America's 50 Best Hospitals™ by Healthgrades®.
---
Posted January 20, 2022