Obstetrics & Gynecology Physician
Arlington, VA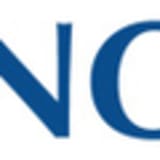 Inova Alexandria Hospital
Inova Medical Group
As Inova Health System is expanding our Women's Health services, we are seeking dynamic OB/GYN Physicians to join our team in Crystal City, Virginia. The ideal candidate would be a more seasoned physician, and a great team player. For these opportunities we are looking for someone that is passionate about doing both Obstetrics and Gynecology.
Inova Women's Services has one of the largest obstetric programs in the metropolitan Washington, D.C., area with more than 10,000 births at Inova Women's Hospital and a total of more than 20,000 across the entire Inova system. Philanthropy supports our physicians, nurses and staff who are experts in high-risk or complicated pregnancies, including treating women with pre-existing conditions and those carrying multiple infants. Inova's gynecology programs are ranked among the nation's best by US News & World Report. We have dedicated operating rooms as well as recovery facilities, and have access to the latest clinical trials and state of the art technology.
Requirements:
Board Certified or Board Eligible in OB/GYN.
Able to obtain a VA Medical License
Inova Health Systems is located in the culturally diverse and historically rich location of Northern Virginia just minutes from downtown Washington DC. Our area is nationally ranked school systems and world class amenities. We offer a highly attractive compensation and benefits package that include:
•Salary plus bonuses
•Full Medical, Dental & Vision
•401k, 403(b) & 457(b)
•Generous PTO
•Short and long term disability
•CME & paid days off to attend CME
About Inova Medical Group
Inova Medical Group is a team of talented and experienced physicians employed by Inova, providing world-class healthcare for the Northern Virginia and greater Washington, DC metro area.
More than 400 physicians – experts in primary care medicine and adult specialties – are located throughout the region. Our physicians work together with Inova's extensive network of hospitals and outpatient facilities.
---
Posted April 13, 2022