Orthopedic Nurse Practitioner/Physician Assistant
Near Falls Church, VA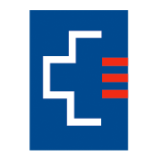 Inova Fairfax Hospital
Inova Medical Group
Key Info
Job Description :Clinical Practice & Management of Care: Provides safe therapeutic care in holistic and systemic way to include the assessment and overall management of care for critically ill patients under the supervision of an MD. Exercises independent judgement in the assessment, diagnosis and initiation of medical processes and procedures in accordance with the nurse practitioner licensure regulations of the Commonwealth of Virginia, and as delineate in the written Scope of Practice/Protocol for Nurse Practitioner.  Professional Development: Ensures improvements in practice settings by assuming responsibility for self-development in life-long learning. Provides direction and guidance to others regarding practice, serves as a resource, and mentor. Leadership skills demonstrated in decision making and problem solving.
Inova Fairfax Hospital's Department of Orthopedic Surgery is providing world-class treatment and research for complex musculoskeletal conditions. The clinical team is seeking an Acute Care Nurse Practitioner with preferred experience in orthopedics. In this position, the candidate will work directly with joint replacement and geriatric fracture patients to educate, optimize their care, treatment, health and well-being.  This individual will work in collaboration with clinical teams (attending physicians, advance practice providers, residents, nurses, researchers; other service lines) to meet patient, hospital and departmental objectives. This individual will demonstrate our values for patient always, one team, integrity, our people and excellence.
This schedule for this position is Monday-Friday 7a-3:30p with Rotating Weekends.   
About Inova Medical Group
Inova Medical Group is a team of talented and experienced physicians employed by Inova, providing world-class healthcare for the Northern Virginia and greater Washington, DC metro area.
More than 400 physicians – experts in primary care medicine and adult specialties – are located throughout the region. Our physicians work together with Inova's extensive network of hospitals and outpatient facilities.
---
Posted March 11, 2020
Covered
Not Covered