Primary Care Physician Opportunity - Arlington, TX
Arlington, TX
Job Highlights
Easy Call Schedule
Not for Profit Employer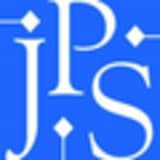 JPS Health Network
Acclaim Physician Group, Inc.
Acclaim Physician Group, a partner with JPS Health Network is seeking motivated Family Medicine and Internal Medicine physicians to join our growing, dynamic team at the Medical Home of SE Tarrant County - located in central Arlington, TX. Primary care services are designed around a multi-disciplinary team that includes Internal Medicine, Family Medicine and Pediatric trained Physicians, Nurse Practitioners, Physician Assistants, and a nursing staff that is experienced, committed and collaborative.
As the county hospital system, JPS has been serving the residents of Tarrant County for over 100 years. This is a wonderful opportunity for innovative and passionate individuals to treat complex medical issues, and to provide compassionate, quality care to those patients that need it most.
Schedule - Monday to Friday or 3 12 hours (alternating Saturday) available.
Along with a competitive salary and incentive opportunities, Acclaim provides a comprehensive benefits package that includes:
Paid Time Off - 288 hours per program year
Malpractice Coverage
Health, Vision, and Dental Insurance Options
Professional Expense/CME Reimbursement - $5,000 per program year
Relocation Allowance for moves of greater than 50 miles
Generous Retirement
About Acclaim Physician Group, Inc.
Acclaim is a multispecialty medical practice group comprised of over 350 providers serving Tarrant County's JPS Health Network in specialties ranging from primary care to general surgery and trauma. Our goal is to provide high quality, compassionate care for every patient, every time.
As the county hospital system, JPS has been serving the residents of Tarrant County for over 100 years. In addition to providing great care, JPS is also an urban teaching hospital with a long history of training physicians and medical students. JPS offers 18 residency and fellowship programs. With 72 resident slots, the JPS Family Medicine residency is the largest in the country.
The hospital is located in the heart of The Magnolia Village and Medical District of Fort Worth, the 17th-largest city in the U.S. and one of "America's Most Livable Communities." We have a thriving center of culture, commerce, the Historic Stockyards, remarkable museums, a vibrant and clean downtown area, Botanical Gardens and great annual events!
---
Posted June 30, 2021