Neurosurgery (Spine) Position at Nationally Ranked Neurosciences Institute in IL
Urbana, IL
Job Highlights
Non-Profit Employer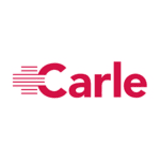 Carle Foundation Hospital
Carle Health
Carle Health is seeking an additional BE/BC General/Spine-focused Neurosurgeon to join our established Neurosciences Institute in Urbana, IL.
Practice opportunity details include:
Call 1:5-6; excellent support staff including mid-level providers
Strong referral base with little local competition
Ideal candidate should have experience in Spine Neurosurgery
Single hospital with strong hospitalist and critical-care support
Neuro ICU
Our team includes: Neurology (adult & pediatric), Epileptology and EMU, Vascular Neurology, Neuro-interventional, Neuro-critical care, Neuro-radiology, Neuro-otology, Neuro-ophthalmology, Neuro-rehabilitation, Neuro-psychology, Pain management program and Sleep medicine program.
Collaborative opportunities with the University of Illinois Beckman Institute for a variety of neuroscience translational research projects as well as opportunity for faculty appointment with the Carle Illinois College of Medicine
Collegial atmosphere among Neurosurgery and Neuroscience colleagues
The Carle Illinois College of Medicine is the nation's first college of medicine focused, from the beginning, on the intersection of engineering and medicine
About the Carle Neuroscience Institute
As a Certified Comprehensive Stroke Center from DNV GL Healthcare, CNI provides comprehensive services including Vascular Neurology, Neurosurgery, Neuroradiology, and Neurointerventional services
Carle Foundation Hospital is accredited as a Level 3 Epilepsy Center by the National Association of Epilepsy Centers (NAEC) and is the recipient of the 2020 AHA/ASA Get With The Guidelines® Stroke Gold Plus quality achievement award and Target: Stroke Honor Roll
Recognized as One of Healthgrades America's 100 Best Hospitals for Stroke Care™ in 2021
Recipient of Healthgrades Neurosciences Excellence Award™ for 3 years in a row (2019-2021)
Named among the Top 10% in the nation for Neurosciences for 3 years in a row by Healthgrades (2019-2021)
About Carle Health
Based in Urbana, IL, The Carle Foundation is a vertically integrated system with more than 9,500 employees in its five hospitals, multi-specialty physician groups, health plan and associated healthcare businesses including the Carle Illinois College of Medicine, the world's first engineering-based medical school. Carle is proud to be named a Great Place to Work®. Carle Foundation Hospital and Carle BroMenn Medical Center hold Magnet® designation, the nation's highest honor for nursing care and Carle Foundation Hospital (CFH) ranks as one of America's 50 Best Hospitals™ by Healthgrades®.
---
Posted November 22, 2021