Outpatient Neurologist - General & Sub-Specialists - Rochester Regional Health
Rochester, NY
Job Highlights
Easy Call Schedule
Non-Profit Employer
Flexible Schedule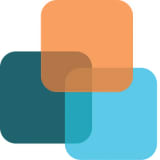 Rochester General Hospital
Rochester Regional Health
You are the future of patient-focused Neurology. With our new models of care, treatments and other innovative technologies, we empower advancement within you. Join our culture of constant improvement and enjoy:
Sign-on and performance bonuses
Outpatient work, inpatient optional!
Fully covered relocation services
STATUS: Full time, perm
SCHEDULE: Monday - Friday, 8AM - 5PM; Inpatient call is optional
SCOPE
The Sands-Constellation Center for Critical Care is completed, a 312,000 sq. ft. addition onto Rochester General Hospital.
100+ new private patient rooms, 4 new ICUs, and 23 new ORs.
NEW Neuro CCU coming!
Build up our multi-specialty practice that brings a full continuum of care to our patients.
Multiple fellowship-trained sub-specialties available at each location!
We serve an underserved, NICHE population and need to take the best care of our patients.
We are a Certified Comprehensive Stroke Center, with a Hub & Spoke system model.
Join a dynamic and growing neurology practice that provides a wide range of clinical services to Upstate NY and the Finger Lakes Region. Neurology, along with Neurosurgery, Rehabilitation Medicine, Pain Management, Spine Care, and Rehabilitation Therapy Services are all a part of the RRH Neurosciences Institute that uses a system of care navigation to ensure patients receive timely, comprehensive care.
AVAILABLE POSITIONS
Neuromuscular
Epilepsy
Neuroimmunology & MS
Movement Disorders
& MORE! All specialists are welcome!
PERKS
Paid malpractice with full coverage + tail
Defined Pension Plan with 5-year vestment period
Salary guarantee (2-3 years)
Multiple health insurance plans to choose from
About Rochester Regional Health
Rochester Regional Health is an integrated health services organization serving the people of Western New York, the Finger Lakes and beyond. The system provides care from 150 locations, including five hospitals; more than 100 primary and specialty practices, rehabilitation centers and ambulatory campuses; innovative senior services, facilities and independent housing; a wide range of behavioral health services; and ACM Medical Laboratory, a global leader in patient and clinical trials. The Rochester region's suburbs feature excellent public and private schools, and a variety of housing options. The Rochester region offers diverse cultural and recreational opportunities year-round, including the Rochester Philharmonic Orchestra, GeVa Theater Center, Rochester International Jazz Festival, as well as easy access to Manhattan, Boston, Washington, DC and Philadelphia, the Adirondacks and the Finger Lakes. Rochester Regional Health is an Equal Opportunity / Affirmative Action Employer. Minority/Female/Disability/Veteran
---
Posted January 19, 2022