Janet Weis Children's Hospital leadership opportunity in Child Safety and Advocacy
Danville, PA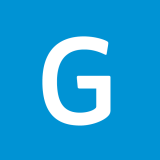 Geisinger Medical Center
Only at Geisinger.
The Department of Pediatrics and the Janet Weis Children's Hospital at Geisinger is seeking a child abuse expert to serve as the Medical Director of the Division of Child Safety and Advocacy.
The Director will provide oversight, direct patient care, teaching and consultative services as a child abuse pediatrician. Our Division currently consist of a Board-Certified Child Abuse Pediatrician and two General Pediatricians who provide clinical oversight in both inpatient and outpatient treatment of abuse, a program manager with administrative and social work background and a pediatric sexual assault nurse examiner. Our Division includes a fully accredited Child Advocacy Center (CAC) which utilizes a multi-disciplinary approach in the treatment of suspected child abuse and neglect. The Director will work closely with the CAC Program Manager to deliver comprehensive medical evaluation and treatment to child victims in the CAC setting, as well as to develop strategies for continual enhancement of our system wide response to child abuse and neglect.
We seek a dynamic director that will help lead our efforts in the prevention, identification and treatment of child abuse and neglect within central, northeast and southeast Pennsylvania. In addition to Director candidates, we welcome graduating fellows to be part of this dynamic, growing and family centric division.
To be considered for this position, please send your CV to: Dr. Pat Bruno C/O Betsy Kelchner, Talent Specialist, at brkelchner@geisinger.edu
About Only at Geisinger.
You don't have to put your life on hold to move healthcare forward. At Geisinger, you'll engage with industry leaders to create new care delivery models and enjoy a work/life balance that gets you home in time for dinner. You'll be there for your family, friends, and neighbors – making a difference at home and across the country.
Geisinger is comprised of 13 hospital campuses, two research centers, a college of medicine and a nearly 600,000-member health plan serving more than three million residents in central, south-central and northeast Pennsylvania and beyond. We have approximately 26,500 employees, including over 1,700 employed physicians, all of whom share a commitment to quality healthcare.
---
Posted March 5, 2021