Urology Nurse Practitioner - Outpatient
Virginia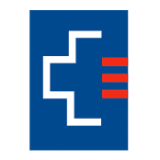 Inova Fairfax Hospital
Inova Medical Group
Very busy practice
Will see 20 - 25 patients a day
Outpatient hours - Monday - Friday, 8:00am - 5:00pm
Manage all types of Urology services
1 - 2 years of experience preferred.
Clinical Practice & Management of Care: Provides safe therapeutic care in holistic and systemic way to include the assessment and overall management of care for critically ill patients under the supervision of an MD. Exercises independent judgement in the assessment, diagnosis and initiation of medical processes and procedures in accordance with the nurse practitioner licensure regulations of the Commonwealth of Virginia, and as delineated in the written Scope of Practice/Protocol for Nurse Practitioner. Teamwork: Communicates effectively and works collaboratively with others. Demonstrates respect for and understanding of other clinical disciplines, and uses an integrated approach to achieve desired patient outcomes. Evidence-based/Best Practice: Utilizes evidenced-based standards, guidelines, and protocols for care delivery. Incorporates data and information to continuously improve care and practice. Professional Development: Ensures improvements in practice settings by assuming responsibility for self-development in life-long learning. Provides direction and guidance to others regarding practice, serves as a resource, and mentor. Leadership skills demonstrated in decision making and problem solving.
About Inova Medical Group
Inova Medical Group is a team of talented and experienced physicians employed by Inova, providing world-class healthcare for the Northern Virginia and greater Washington, DC metro area.
More than 400 physicians – experts in primary care medicine and adult specialties – are located throughout the region. Our physicians work together with Inova's extensive network of hospitals and outpatient facilities.
---
Posted March 13, 2021