Pediatric Cardiac Intensivist
Falls Church, VA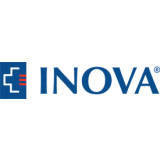 Inova Children's Hospital
Inova Medical Group
Inova Children's Hospital is seeking candidates for a cardiac focused intensivist to join the Critical Care Division. Candidates are preferred to be board certified in Pediatrics and board certified or eligible Pediatric Critical Care, additionally will have received formal training or experience in Pediatric Cardiac Critical Care. Applicants should be eligible for licensure in the State of Virginia.
The position will report to the Medical Director of Cardiac Critical Care with the primary responsibility of caring for patients under the CICU service. Scholarly and research interests are highly desirable, as is teaching experience, as faculty positions within affiliated teaching institutions will also be included in the role.
Recognized by U.S. News & World Report as one of the nation's best hospitals for Cardiology and Heart Surgery, the Congenital Heart Program at Inova Children's Hospital has been caring for the children of Northern Virginia and the Greater Washington Region for more than 25 years. Each year, the program is responsible for more than 550 procedures. The program provides surgical repair of the most complex congenital heart defects, including hypoplastic left heart syndrome. In addition to providing care for children with complex congenital anomalies, the program is able to provide a lifetime of care as part of the Inova Heart and Vascular Institute, which includes the Adult Congenital Program. Inova Children's Hospital consistently outperforms national benchmarks in surgical survival, surgical site infections, and hospital acquired infections.
The Inova Children's Hospital provides care in a welcoming hospital that offers the latest in technical innovation in kid-friendly spaces to include:
•226-bed pediatric hospital with all private rooms
•26-bed, all-private Pediatric Intensive Care Unit (PICU), including an 8-bed Cardiovascular Intensive Care Unit (CVICU), each extra corporeal membrane oxygenation (ECMO) capable
About Inova Medical Group
Inova Medical Group is a team of talented and experienced physicians employed by Inova, providing world-class healthcare for the Northern Virginia and greater Washington, DC metro area.
More than 400 physicians – experts in primary care medicine and adult specialties – are located throughout the region. Our physicians work together with Inova's extensive network of hospitals and outpatient facilities.
---
Posted March 14, 2021