Penn State Health Sports Medicine Orthopaedic Surgery Opportunity
State College, PA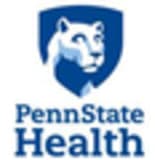 Penn State Milton S. Hershey Medical Center
Penn State Health
Description
The Department of Orthopaedics and Rehabilitation at Penn State Health Milton S. Hershey Medical Center is seeking a BC/BE orthopaedic surgeon who completed a Sports Medicine Fellowship to join our growing practice in State College, PA. This is an exceptional opportunity to be part of a collegial, patient-focused group with a rich history of providing great care to the community. We are looking for a motivated team player to join a team that consists of four orthopaedic surgeons, four primary care sports medicine physicians, one physical medicine and rehabilitation physician, one surgical podiatrist, and four advanced practice providers.
This position was created to handle the majority of the orthopaedic joint replacement cases and other complex trauma that occurs at our State College location. In conjunction with the other physician providers in the group, this position will also be assigned Team Physician coverage responsibilities to several Penn State University Division 1 athletic teams. Candidates must be willing to share call coverage at Mount Nittany Medical Center. The call schedule is approximately 4 to 5 days a month per provider.
What we're seeking:
·   Medical degree – MD, DO, or foreign equivalent
·  BC/BE Orthopaedic Sports Medicine Fellowship trained orthopaedic surgeon
·  Associate or Professor level Academic Rank
·  Excellent patient care abilities and interest in teaching as well as participation in clinical research
What we offer:
· Outstanding academic program with a national reputation
·  Highly collaborative culture
·  Interaction with dynamic clinicians across departments and participation in innovative educational approaches
· Faculty rank commensurate with experience
· Competitive salary and generous benefits
About Penn State Health
Located in Central Pennsylvania, the Penn State Health system offers inviting and safe communities to live, work, play, and learn. The surrounding neighborhoods boast a reasonable cost of living whether you prefer a more suburban setting or thriving city rich in theater, arts, and culture. The area is rich in history and offers all the beautiful inspiration of the four seasons. You'll discover numerous opportunities for day trips, local adventures, outdoor and indoor activities. We're conveniently located within a short distance to major cities such as Philadelphia, Pittsburgh, NYC, Baltimore, and Washington DC. Nearby airports and Amtrak stations along with close proximity to major interstates make living in Central Pennsylvania convenient and fulfilling from both professional and personal perspectives.
Penn State Health is fundamentally committed to the diversity of our faculty and staff. We believe diversity is unapologetically expressing itself through every person's perspectives and lived experiences. We are an equal opportunity and affirmative action employer. All qualified applicants will receive consideration for employment without regard to age, color, disability, gender identity or expression, marital status, national or ethnic origin, political affiliation, race, religion, sex (including pregnancy), sexual orientation, veteran status, and family medical or genetic information.
---
Posted September 22, 2021
Covered
Loan Repayment Assistance
Life Health Dental Vision Disability Insurance
Loan Repayment Assistance