Critical Care Assistant Medical Director
Rock Hill, SC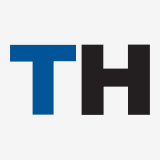 Piedmont Medical Center
TeamHealth
TeamHealth has an excellent full-time Assistant Facility Medical Director opportunity for a physician to lead our intensivist team at Piedmont Medical Center in Rock Hill, South Carolina, a suburb of Charlotte, North Carolina. The Assistant Medical Director is responsible for assisting the Medical Director with the oversight and support of all clinical and non-clinical activities provided by the intensivist program. Enjoy an attractive compensation package featuring a strong salary including a monthly Assistant Medical Director stipend plus quality & RVU bonuses. This employed position offers a full benefits, a sign-on bonus and relocation incentives!
Other position highlights include but are not limited to: managing the program to achieve clinical, operational and financial goals; strategic planning responsibilities such as physician communications, business development, manage care strategies, and more; participates in clinical oversight of the practice; assist the Medical Director with recruiting, orientation and on-boarding of new hire clinicians; monitoring individual intensivist performance, provides feedback and coordinates interventions; completes routine performance reviews, as needed, works with the Regional Medical Director and Vice President of Operations to adhere to the facility contractual requirements and operating budget and ensure client satisfaction; and meeting regularly with other department leaders including TeamHealth Medical Directors from our Hospital Medicine and Emergency Medicine programs and medical staff to establish effective and collaborative relationships.
Position Highlights:
Employed position with health benefits, retirement plan options
Strong salary including a monthly Assistant Medical Director stipend
Hourly compensation plus quality & RVU bonus
Sign-on bonus
Relocation incentives
Paid malpractice with tail coverage provided
About TeamHealth
At TeamHealth, our purpose is to perfect physicians' ability to practice medicine, every day, in everything we do. Through our more than 20,000 affiliated physicians and advanced practice clinicians, TeamHealth offers outsourced emergency medicine, hospital medicine, critical care, anesthesiology, orthopedic hospitalist, acute care surgery, obstetrics and gynecology hospitalist, ambulatory care, post-acute care and medical call center solutions to approximately 3,300 acute and post-acute facilities and physician groups nationwide. Our philosophy is as simple as our goal is singular: we believe better experiences for physicians lead to better outcomes—for patients, hospital partners and physicians alike. Join our team; we value and empower clinicians. Partner with us; we deliver on our promises. Learn more at www.teamhealth.com.
---
Posted April 29, 2021