Anesthesia Medical Director Needed in Salem, NH - Mass General Brigham Integrated Care (iCare)
Salem, NH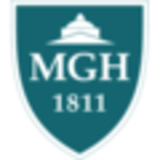 Massachusetts General Hospital
Partners Community Physicians Organization
Reporting to the Mass General Chief of Anesthesia, the Brigham Health Chair of Anesthesia, and the iCare Chief Medical Officer, the Anesthesia Medical Director is responsible for the overall clinical operations of anesthesia services across multiple iCare ambulatory surgery sites, initially also serving as the Site Chief of Anesthesia at the Salem, NH iCare site.
*Please note reporting structure and responsibilities of role may evolve with time. At the start, this full-time position is conceived to be 40% effort (i.e. two days per week) performing the MGB iCare responsibilities described above, with the remaining 60% effort (i.e. three days per week) performing clinical anesthesia work at an MGB location. Over time the position will be 100% at iCare ASC sites.
Principal Duties and Responsibilities:
· Partner with leaders of the relevant surgical and nursing services to develop and carry out appropriate plans for the provision of excellent, high quality anesthesia services at iCare ASCs.
· Build and strengthen existing collaborative relationships with both internal and external constituents
· Recruit staff anesthesiologists and CRNAs for Salem, NH and future sites in New England.
Administrative/General Oversight:
· Collaborate closely with key stakeholders and members of the leadership team on issues related to the site.
· Participate (or assure that other members of the site participate) in all relevant committees.
· Lead strategic planning process and growth initiatives for iCare surgery site and participate in program development
· Communicate regularly with site, departmental, and MGB iCare leadership.
· Maintain the highest levels of quality clinical care and patient satisfaction.
· Serve as leader for any cross-site surgical governance, as well as Salem site governance efforts for clinical operations improvement
· Ensure appropriate and effective communication, collaboration between physicians, CRNAs and other clinical staff and non-clinical staff
​
---
Posted April 2, 2021