Anesthesiology Opportunity in Mountain View, California-in Northern California's Silicon Valley
Mountain View, CA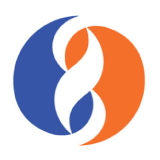 El Camino Hospital
Envision -Plantation
Description
Fidere Anesthesia Consultants, an affiliate practice of Envision Physician Services, is seeking a BC/BE Anesthesiologist to join our expanding team. This position will provide services primarily at El Camino Hospital but may include other facilities in the vicinity. This is a rare opportunity to join "The Hospital of Silicon Valley." El Camino Hospital opened its new facility doors in 2009, and to this day has continued to boast state-of-the-art technology combined with excellent care! Intensivists see Medical, Surgical, Cardiothoracic, and Neuro patients.
Please review the details below and kindly send your CV to Kristina.Gonzalez@shcr.com if you're interested in this position!
Highlights of this opportunity:
Join a collaborative team of well-respected anesthesiologists
Cases include general OR anesthesia, OB and B&B
Call tends to be once per week and one weekend every 4-6 weeks
Employed position offering guaranteed base plus productivity compensation
Call stipends
Strong, stable and growing organization
Envision Physician Services offers competitive compensation with a full Benefits starting day one – no waiting period! Package includes medical, dental, vision, short/long-term disability, life insurance, FSA and HSA plus 401(k) with a Company match. Envision also covers 100% malpractice insurance with tail coverage.
Nestled between the Santa Cruz Mountains and San Francisco Bay, Mountain View is a diverse community ideally located in the middle of the Silicon Valley (10 miles north of San Jose and 35 miles south of San Francisco). At just over 12 square miles, the City is home to approximately 75,000 residents, many nationally and internationally known corporations, and a thriving small business base.
About Envision -Plantation
Envision Physician Services is a multispecialty provider group and healthcare management team providing anesthesia, emergency medicine, hospital medicine, radiology, surgical services, and women's and children's health services. Our collective experience enables us to better solve complex problems and consistently give healthcare organizations confidence in our execution. Envision Physician Services serves more than 900 healthcare facilities in 48 states and employs or contracts with more than 25,200 physicians and other healthcare professionals.
---
Posted March 10, 2021
Covered
Loan Repayment Assistance
Life Health Dental Vision Disability Insurance
Not Covered