Outpatient Only Child Neurology Appointment - $300,000+ Compensation
Near Memphis, TN
Job Highlights
Less than 1 Hour from an International Airport
Less than 3 Hours from Hunting Areas
Opportunity to Give Back to an Underserved Community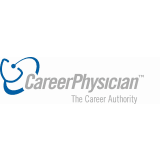 Arkansas Children's Hospital
CareerPhysician, LLC
The selected neurologist will serve as brand leader and ambassador for Arkansas Children's neurological service in Jonesboro, inheriting an established practice in a new outpatient clinic that provides sub-specialty care to children in Northeast Arkansas, West Tennessee, and Southeast Missouri.
Opportunity Highlights:
This position offers 4 days per week of outpatient clinic, with 1 day per week of administrative time and 2 nights of phone call only per month - no weekends or holidays.
Outpatient clinic with a broad spectrum of neurologic disorders, including epilepsy, headache disorders, movement disorders, neurodevelopment, spasticity, and stroke. Opportunities to develop subspecialty areas of interest and multidisciplinary clinics are abundant.
The compensation package for this role includes an aggressive $300,000 compensation package, $25,000 sign-on bonus, relocation support, a comprehensive benefits and retirement package with strong institutional matching program, an annual educational fund, and an educational-debt program for qualified applicants.
Associate Medical Directorship opportunity available for a physician who has interest in working with the Section Chief to develop and implement strategies for programmatic growth in a fast-growing suburban area.
Full-time faculty appointment at Arkansas Children's Hospital providing opportunity to customize a clinical model and scope combining outpatient clinic and telehealth with academic and scholarly activity as part of a division of 11 neurologists.
For more details about this opportunity, please contact Mark Lozano at mark@careerphysician.com, or at 469-553-9311.
About CareerPhysician, LLC
CareerPhysician is a nationally respected executive search and leadership consulting firm with over 20 years of unprecedented success collaborating with children's hospitals, academic medical centers and colleges of medicine. CareerPhysician has seen first-hand the indelible impact transformational physician and C-suite leaders can have on establishing productive cultures characterized by diversity, quality and wellness and yielding high-functioning teams capable of delivering strong fiscal performance and academic achievement.
---
Posted January 12, 2022