Ochsner Health Leadership Opportunity-Pediatric Primary Care Associate Chair
New Orleans, LA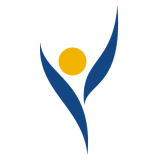 Ochsner Medical Center
Ochsner Health Services
Key Info
Ochsner Health System in New Orleans is searching for a board certified Associate Chair of Pediatric Primary Care. The successful candidate will have the following:
Mid-career primary care physician with administrative experience
Experience developing of overseeing a multisite pediatric primary care practice.
MBA, MHA, or MMM degree is desirable
Medical degree, experience, and board certification
About Ochsner Department of Pediatrics:
The Department of Pediatrics and our pediatric sub-specialists (collectively, ) represent over 120 physicians. We utilize a 33 bed pediatric unit, 14 bed PICU and a 12 bed CVICU with in-house intensivists as well as a dedicated, full-time, region-wide pediatric transport team.We support a pediatric heart failure program, including left ventricular assist devices and transplantation and also have a pediatric transcatheter valve program.
Some of our pediatric subspecialties include:
Allergy
Cardiology Critical Care Medicine
Cardiac and Congenital Heart Surgery
Dermatology
ENT
Ochsner is the region's leading integrated provider of multi-specialty care for infants, children and adolescents. Our physicians practice in multiple sites across Louisiana, including a large, state-of-the-art dedicated pediatric ambulatory facility on our main campus. We have an outstanding primary care pediatric network across the region with over 40 general pediatricians, in addition to a large outside referral base. Ochsner pediatric physicians care for over 80,000 unique pediatric patients annually, and Ochsner hospitals have more than 4,000 deliveries per year. We currently have 6 practices on in the New Orleans metro area and 3 on the Northshore with plans to expand to an additional 2 primary care location sites in the New Orleans metro area.
Let's set up a time that's convenient for you by clicking on the link or pasting the link- https://calendly.com/robert-wieland-ochsner-physician-opportunities.
Sincerely,
Bob
robert.wieland@ochsner.org
​
---
Posted September 11, 2020
Covered
Not Covered