Excellent Academic Vascular Surgeon Opportunity - Tucson, AZ
Tucson, AZ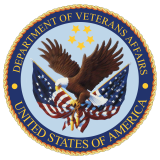 Southern Arizona Veterans Affairs Health Care System
Department of Veterans Affairs - Specialty Care
Key Info
The Southern Arizona VA Health Care System (SAVAHCS) professional staff is seeking a full-time Vascular Surgeon for the Surgery Section. The candidate will provide quality service in our progressive, innovative health care system for the Veteran inpatient and outpatient population. The candidate must have a strong commitment to patient care and teaching. Individuals with research interests will find a supportive research infrastructure. Selected candidate will be considered for a faculty appointment at the University of Arizona and be involved with education and teaching of fellows, medical residents, medical students, and occasionally other providers. The SAVAHCS is located in Tucson, Arizona is the "Flagship" for the Southern Arizona VA Health Care System (SAVAHCS) - a Joint Commission accredited, referral level 1a/high complexity facility serving more than 170,000 Veterans in southern Arizona, including the rapidly expanding metropolitan Tucson area. This exciting job opportunity awaits you in our state-of-the-art VA facility!  SAVAHCS has been improving the health of the men and women in the Tucson Metro area who have so proudly served our nation.
​
Next Steps:
Email a copy of your Cover Letter & CV to Hank Laguatan, @ henry.laguatan@va.gov or call (206) 459-7927 (Cell).
About Department of Veterans Affairs - Specialty Care
More than 6.3 million Veterans and their families turn to us for care every year, and it is our duty to provide them with the best health care available. Our team of 250,000 full-time employees and 90,000 health professional trainees work together on interdisciplinary care teams to deliver critical services to our Nation's Veterans.From Iraqi Freedom service members to those who survived WWII, our Veterans need us. We renewed our focus on increasing access to care by beginning one of our largest hiring initiatives ever.With challenging cases and advanced equipment, VA offers careers for physicians and nurses at all acuity levels, from primary care to subspecialties. Our interdisciplinary careers offer growth opportunities for mental health and rehabilitative service providers. Find out what VA can offer you.
---
Posted October 9, 2019
Covered
Not Covered