Excellent Academic Pulmonary Critical Care Opportunity - Fayetteville, AR
Fayetteville, AR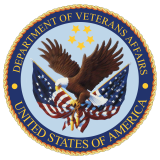 Veterans Health Care System of the Ozarks (AKA Fayetteville VA Medical Center)
Department of Veterans Affairs - Specialty Care
Key Info
The Veterans Healthcare System of the Ozarks (VHSO), Fayetteville, AR is actively recruiting to fill Staff  Pulmonology Critical Care Medicine Specialist that's Board Certified/Board Eligible in Pulmonary Disease, Critical Care Medicine (desired) to provide comprehensive outpatient & inpatient Pulmonary services including diagnosing and treating all types of diseases and conditions that affect the lungs and breathing, including very rare conditions; care of seriously ill//life-threatening/serious medical conditions/health issue in the ICU. The Pulmonary Critical Care serves patients across the spectrum of inpatient and outpatient care for more than 50,000 veterans in an area to include 23 counties in northwest Arkansas, southwest Missouri and eastern Oklahoma.
​
Next Steps:
Email a copy of your Cover Letter & CV to Hank Laguatan, @ henry.laguatan@va.gov or call (206) 459-7927 (Cell).
About Department of Veterans Affairs - Specialty Care
More than 6.3 million Veterans and their families turn to us for care every year, and it is our duty to provide them with the best health care available. Our team of 250,000 full-time employees and 90,000 health professional trainees work together on interdisciplinary care teams to deliver critical services to our Nation's Veterans.From Iraqi Freedom service members to those who survived WWII, our Veterans need us. We renewed our focus on increasing access to care by beginning one of our largest hiring initiatives ever.With challenging cases and advanced equipment, VA offers careers for physicians and nurses at all acuity levels, from primary care to subspecialties. Our interdisciplinary careers offer growth opportunities for mental health and rehabilitative service providers. Find out what VA can offer you.
---
Posted October 9, 2019
Covered
Not Covered