Join Top Ranked Pediatric Endocrinology Division
Cleveland, OH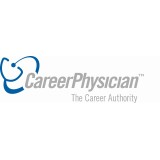 UH Rainbow Babies and Childrens Hospital
CareerPhysician, LLC
National search for faculty candidates to practice in the Division of Pediatric Endocrinology (#21 ranked program in the country by the US News and World Report). Seeking a board-certified Pediatric Endocrinologist to complement the clinical and scholarly activities of the Division.
Opportunity Highlights:
Highlights:
Leadership provided by Division Chief, Dr. Rose Gubitosi-Klug, a physician-scientist in the field of diabetes research, including clinical research in multicenter studies as PI of the Clinical Coordinating Center the landmark Epidemiology of Diabetes Interventions and Complications Study (EDIC) and Vice Chair of the Treatment Options for Type 2 Diabetes in Youth Study (TODAY); public health research in the Ohio Collaborative to improve diabetes management; and basic science research into the pathophysiology of diabetic retinopathy.
Leader in pediatric endocrinology clinical care and diabetes services in Northeast Ohio with a team of 9 faculty members supported by 6 RN/CDEs, 2 endocrine nurses, 3 research nurses, 2 research project managers, 2 dieticians, 2 social workers, 4 administrative assistants, and office manager.
Division research totals over $5 million dollars annually, including participation in multicenter NIH research studies such as DCCT/EDIC, TODAY, and TrialNet; national registries including the T1DExchange; and pharmaceutical company-sponsored research in hybrid closed loop systems, novel therapeutics for youth-onset T2D, and immunotherapy for prevention of T1D.
Only fellowship training program in Northeast Ohio with average of 2 fellows per year.
Key opportunities, but not limited to, further development of consultation services with regional UH hospitals and affiliates, oversight of endocrine outpatient clinical operations, or expansion of the Division's NIH or pharmaceutical research portfolio.
University Hospitals is an EEO/AA Employer M/F/D/V.
About CareerPhysician, LLC
CareerPhysician is a nationally respected executive search and leadership consulting firm with over 20 years of unprecedented success collaborating with children's hospitals, academic medical centers and colleges of medicine. CareerPhysician has seen first-hand the indelible impact transformational physician and C-suite leaders can have on establishing productive cultures characterized by diversity, quality and wellness and yielding high-functioning teams capable of delivering strong fiscal performance and academic achievement.
---
Posted January 26, 2021