Endovascular Neurosurgeon Opportunity in Upstate NY
Albany, NY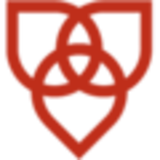 St. Peter's Hospital
St. Peter's Health Partners
Key Info
St. Peter's Hospital Spine and Neurosurgery, a member of St. Peter's Health Partners Medical Associates in Albany, NY, is recruiting full time neurological surgeons with interventional training (Thrombectomy able/trained) to join its established hospital-based practice of three surgeons.
Join a highly respected practice that performs all aspects of spine and neurological surgery in a state of the art surgical setting at the recently renovated facilities at St. Peter's Hospital, including the newest microscopes and O-arm® intraoperative technology.
Outpatient practice is located in Latham, NY.
RECRUITMENT PACKAGE:
St. Peter's Health Partners Medical Associates, P.C. offers a comprehensive salary and compensation package that includes:
Competitive base salary to start
Starting Bonus
Excellent benefits; including health/vision/dental insurances
Paid malpractice, including post-SPHP employment tail coverage
CME time & expense allowance
Paid time away from the practice
Retirement savings program with employer matching program Relocation assistance
About St. Peter's Health Partners
St. Peter's Health Partners Medical Associates, P.C., (SPHPMA) is one of the Capital Region's largest multi-specialty physician groups with more than 350 physicians and advanced practitioners, in more than 80 practice locations. SPHPMA is a full affiliate corporation of St. Peter's Health Partners.
Our providers and staff are dedicated to bringing together the best possible care and experience for our patients. We offer patients improved coordination of care among their primary care providers, specialists, hospital and other health care providers. We work with our patients and their loved ones to provide high-quality, compassionate care and advanced treatment options in a supportive, healing environment.
Headquartered in Albany, NY, our physician group represents more than 20 specialties, including: primary care; internal medicine; pediatrics; cardiology; clinical nutrition; endocrinology; obstetrics and gynecology; hematology, medical oncology and radiation oncology; neurology; neurosurgery; pulmonary and critical care; radiology; urology; bariatric care and surgery; general, hepatobiliary, neurological, orthopedic, spinal, thoracic, and esophageal surgeries; and urgent care.
Our offices and affiliates are located in the counties of Albany, Columbia, Montgomery, Rensselaer, Saratoga, Ulster and Warren.
---
Posted October 1, 2020
Covered
Not Covered