Penn State Health Interventional MFM Opportunity
Hershey, PA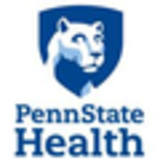 Penn State Milton S. Hershey Medical Center
Penn State Health
Key Info
The Division of Maternal-Fetal Medicine in the Department of Obstetrics and Gynecology at Penn State Health Milton S. Hershey Medical Center is seeking candidates for an Assistant, Associate or Full Professor position in either the tenure or non-tenure track.
Opportunity Details
Join growing team of six member division
New position involves mainly fetal interventional clinical practice, along with a well-balanced combination of consultation, genetics, prenatal diagnosis/treatment, and ultrasound based care of high risk obstetric patients
Education of students, residents and fellows
Clinical and/or basic science research
Physician Scientists are encouraged to apply
ACGME/ABOG accredited Fellowship Program in Maternal-Fetal Medicine and AIUM certified obstetrical ultrasound unit
Competitive compensation package including generous paid time off, CME days, and up to 10% 401k match
Requirements
M.D., M.D. / Ph.D. or equivalent degree
Candidates must be BC/BE in Ob/Gyn and Maternal-Fetal Medicine
Commitment to patient care, education, and research
Community
Hershey is a suburban community in a metropolitan area and is one of the fastest growing regions in the state.
US News recently rated Harrisburg best place to live in Pennsylvania and 44th among the nation's best places to live.
The area offers excellent schools with Derry Township, Lower Dauphin and Palmyra school districts in the top 100 in the state.
Hershey is approximately 12 miles from Harrisburg, the state capital, and within a short train ride or drive to New York City, Philadelphia, Washington DC, and Baltimore.
Penn State Health
Penn State Health is multi-hospital health system serving patients and communities across central Pennsylvania.
More than 1,300 physicians and direct care providers at 78 medical office locations.
Penn State Health is committed to affirmative action, equal opportunity and the diversity of its workforce. Equal Opportunity Employer – Minorities/Women/Protected Veterans/Disabled
About Penn State Health
Located in Central Pennsylvania, the Penn State Health system offers inviting and safe communities to live, work, play, and learn. The surrounding neighborhoods boast a reasonable cost of living whether you prefer a more suburban setting or thriving city rich in theater, arts, and culture. The area is rich in history and offers all the beautiful inspiration of the four seasons. You'll discover numerous opportunities for day trips, local adventures, outdoor and indoor activities. We're conveniently located within a short distance to major cities such as Philadelphia, Pittsburgh, NYC, Baltimore, and Washington DC. Nearby airports and Amtrak stations along with close proximity to major interstates make living in Central Pennsylvania convenient and fulfilling from both professional and personal perspectives.
---
Posted December 19, 2019
Covered
Not Covered