Maternal Fetal Medicine Physician
Fort Worth, TX
Job Highlights
Not for Profit Employer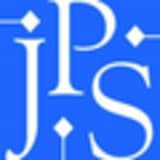 JPS Health Network
Acclaim Physician Group, Inc.
Acclaim Physician Group and JPS Health Network are seeking a board certified/board eligible Maternal Fetal Medicine physician to join our Women's and Infants service line. 
Comprised of 10 board certified OB/GYN physicians, 6 subspecialists, 21 Advanced Practice Providers (WHNP and CNM) covering all subspecialties as well as 16 OBGYN residents, our collaborative team provides services and support for women in our community at every stage of life. Some of the services provided include preventative health care, low and high risk prenatal/childbirth/postnatal care, menopause care, urogynecology, and gynecologic oncology evaluation and treatment.  JPS is designated as a Level I Trauma Center, Level III NICU and Level IV MLOC.  Our physicians provide 24 hour in house inpatient hospital coverage and we deliver an average of 4,000 babies a year.
Job Details:
Clinically based position focused on ambulatory and hospital perinatal consults and ultrasounds
24 hour academic OB program
Resident teaching with academic and quality improvement focused research expectations
Clinical and academic affiliation with University of North Texas Health Science Center (UNTHSC) Texas College of Osteopathic Medicine (TCOM) and Texas Christian University (TCU) and UNTHSC School of Medicine
Shared call coverage
Fetal Echo experience preferred
We are located just minutes south of Downtown Fort Worth.  As the 13th largest US city, Fort Worth offers vibrant arts and entertainment options, including our Fort Worth Zoo, ranked top five in the nation, five internationally recognized museums, eclectic shopping, and a unique combination of urban and rural living choices.
Requirements:
Current Doctor of Medicine (M.D) or Doctor of Osteopathy (D.O.) degree from an accredited school of medicine.
Residency and/or Fellowship training within specialty.
BC/BE in Obstetrics and Gynecology and Maternal Fetal Medicine
5 years of independent practice experience highly preferred
​
About Acclaim Physician Group, Inc.
Acclaim is a multispecialty medical practice group comprised of over 350 providers serving Tarrant County's JPS Health Network in specialties ranging from primary care to general surgery and trauma. Our goal is to provide high quality, compassionate care for every patient, every time.
As the county hospital system, JPS has been serving the residents of Tarrant County for over 100 years. In addition to providing great care, JPS is also an urban teaching hospital with a long history of training physicians and medical students. JPS offers 18 residency and fellowship programs. With 72 resident slots, the JPS Family Medicine residency is the largest in the country.
The hospital is located in the heart of The Magnolia Village and Medical District of Fort Worth, the 17th-largest city in the U.S. and one of "America's Most Livable Communities." We have a thriving center of culture, commerce, the Historic Stockyards, remarkable museums, a vibrant and clean downtown area, Botanical Gardens and great annual events!
---
Posted May 5, 2021