Leadership Opportunity at One of the Largest Not for Profit Healthcare Organization
Milwaukee, WI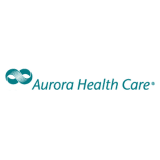 Aurora Medical Center Grafton
Advocate Aurora Health Care
Make An Impact. Make A Difference. Advocate Aurora Health is seeking Hospital Medicine Medical Directors to join several locations in Grafton, Milwaukee, Oshkosh and Sheboygan. As Medical Director, you will routinely engage with your market CMO and Hospital Medicine team to solve problems, improve efficiency, create a professional atmosphere conducive to a high standard of patient care. You will collaborate with a highly engaged group of other site Medical Directors, our President of Hospital Medicine and administration to work on quality improvement, retention and recruitment.
At Advocate Aurora, you have the ability to share ideas with over 150 hospital medicine colleagues on a regular basis to further develop hospitalist based care delivery models. With a manageable workload that focuses on patient care, fully integrated EMR that allows rapid access to patient history and medications on admit, educational roles with medical students and residents and opportunity for career growth and leadership, this IS the organization to consider for your Hospital Medicine Career.
Block schedule
Supportive staff and management team
Optional procedures
Leadership opportunities
Fully integrated EMR
If you are interested in being a leader, please reach out to Stephanie at Stephanie.Luedke@aah.org.
About Advocate Aurora Health Care
Advocate Aurora Health's combined strength and stability drives us forward. Our integrated delivery model allows our clinicians to offer state-of-the-art, top tier quality care throughout eastern Wisconsin and northern and central Illinois.

Our supportive staff and leadership are committed to an autonomous practice environment and continuously strive to be on the forefront of managing the changing healthcare landscape, advances in technology and innovative approaches to providing impeccable outcomes for our patients.

Whether you're looking to practice in the heart of a dynamic city such as Chicago or Milwaukee, a multi-specialty clinic in the suburbs, or a charming small town, Advocate Aurora Health has an opportunity for you.

---
Posted September 14, 2021