Medical Director- Primary Care/ Behavioral Health
Alexandria Bay, NY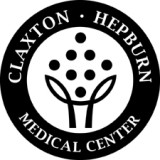 River Hospital
Claxton-Hepburn Medical Center
Key Info
The PCBH Medical Director will be responsible for the oversight of River Hospital's behavioral health and primary care integration effort, informed by SAMSHA's Bi-Directional Integration Model. This position will be responsible for clinical supervision and mentorship of Physician Assistants,Nurse Practitioners, Social Workers and other health care personnel within the River Family Health Center (RFHC) and River Community Wellness Programs (RCWP). He/She will participate in and support Quality Improvement activities for both programs while performing administrative tasks and duties. A strong commitment to a vision of whole health and person centered care, using a multidisciplinary team, is essential.
PERSONNEL MANAGEMENT RESPONSIBILITIES
Leading and mentoring providers located at the RFHC and RCWP.
Oversite of Performance of providers in RFHC and RCWP.
Participates in the recruitment, hiring and orientation of new Providers at RFHC and RCWP.
ADMINISTRATIVE RESPONSIBILITIES
Directs and influences activities within RCWP and RFHC
Participates in formulating and revising clinical policies and procedures for the RFHC and RCWP
Participates in Quality Improvement Activities for each department
EDUCATION, EXPERIENCE, CERTIFICATION, LICENSURE:
Graduate of an accredited AMA/AACOM approved medical school
Board Eligible or Board Certified in Family Medicine or Psychiatry with verified designated training in the other field
Eligible for a New York State Medical License
Credentialing approval for delineation of privileges from the Medical Staff and Board of Trustees at River Hospital
About Claxton-Hepburn Medical Center
We are proud to offer physicians the opportunity to practice in an environment of exceptional quality-based care. Claxton-Hepburn has provided care to our community for over 130 years. Our 115-bed facility includes 67 acute-care beds, a 28-bed acute-care mental health center, a 10-bed intensive care unit, and 10-bed obstetrics unit. The main campus includes the main hospital, the Richard E. Winter Cancer Center and the Dr. Ravinder N. Agarwal Renal Center. Services located off-site include a Rev. Thomas T. Patterson Wound Healing Center, aquatic therapy and seven primary care health centers.Quality of Life:Claxton-Hepburn Medical Center realizes that quality of life embodies a balance of both career and recreation. Located in St. Lawrence County, NY, the largest county in New York State, we offer abundant outdoor activities as well as cultural opportunities. The picturesque St. Lawrence River serves as the international border between us and neighboring Canada. We are within a short driving distance to metropolitan centers like Ottawa and Montreal as well as the Adirondack Mountains. A weekend could easily include an elegant dinner in Ottawa and skiing Whiteface Mountain in Lake Placid, NY. Daily flights with Cape Air to Boston and Albany are available at the Ogdensburg International Airport. And, in October 2016, the airport expanded its services to include non-stop service to Orlando, Daytona, and Fort Lauderdale via Allegiant Air. Quality Care:Our staff is dedicated to delivering high-quality health care with state-of-the-art technology. Claxton-Hepburn has kept pace with the advancement of technology and with the ever-changing health care needs of our patients. The last decade has seen significant growth with the recruitment of additional physicians in existing and new specialties, the constant upgrade of equipment, and the addition of many new services at the Medical Center.
---
Posted July 30, 2020
Covered
Not Covered