Wound Healing and Hyperbaric Medicine Physician- Leadership- Medical Director
Alexandria, VA
Job Highlights
Not for Profit Employer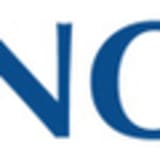 Inova Mount Vernon Hospital
Inova Medical Group
Inova Mount Vernon Hospital is seeking a dynamic Medical Director!
As a unique and essential role within the system and supporting our community, the Medical Director provides operational and administrative services for the three Wound Healing and two Hyperbaric Medicine Centers located within the Inova Heath System, with primary support through Inova Mount Vernon Hospital. A portion of the Medical Directors time is dedicated to the delivery of direct patient care in the Wound Healing and Hyperbaric Medicine Program. The Medical Director is responsible for clinical direction of the Wound Healing and HBO Centers as well as for the development, implementation, and oversight of processes and procedures as they apply to the provision of wound care services. In partnership with the Administrator, the Medical Director: identifies strategies, plans, and budgets for the Wound Healing Center, and establishes benchmarks for the successful delivery of wound care services.
Requirements:
• Licenses as a physician in the Commonwealth of Virginia • Board Certified by an appropriate specialty board and has extensive knowledge and experience in the administration of HBO Therapy Services and the delivery of Hyperbaric oxygen therapy to all relevant patient populations. • Board certified in hyperbaric medicine (preferred) • Special training and certification in Advanced Trauma Life Support and cardiac resuscitation. • Completion of a UHMS approved 40 hour course in Hyperbaric Oxygen Therapy. • A high level of interpersonal skills to allow effective communications with a wide variety of hospital personnel, physicians, and the general public. • Significant hospital based wound care and hyperbaric medicine experience and expertise preferred. • Documented interest and experience in wound care and hyperbaric medicine education and research, including lecturing/participation in internal clinical and administrative peer review literature.
Ability to obtain Inova privileges
About Inova Medical Group
Inova Medical Group is a team of talented and experienced physicians employed by Inova, providing world-class healthcare for the Northern Virginia and greater Washington, DC metro area.
More than 400 physicians – experts in primary care medicine and adult specialties – are located throughout the region. Our physicians work together with Inova's extensive network of hospitals and outpatient facilities.
---
Posted September 17, 2020