Obstetric Anesthesiologists, Memorial Campus
Worcester, MA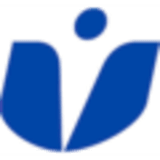 UMass Memorial Medical Center
UMass Memorial Medical Group
The Department of Anesthesiology and Perioperative Medicine at UMass Memorial Medical Center, the clinical partner of the University of Massachusetts Medical School in Worcester, MA, is looking for an experienced Obstetric Anesthesiologists. This position offers the opportunity to direct the full range of anesthetic services provided to our L&D patients in a midsized academic medical center, in addition to, training the next generation of perioperative physicians, and contributing to our academic mission. Please visit our department website http://www.umassmed.edu/anes/ to learn more about our department.
· Our clinical environment offers Over 4000 deliveries/year
· A Busy high-risk Obstetric service
· A 49 bed NICU, including 27 intensive care beds
Eligible individuals should have the following qualifications:
· Must hold and MD or DO degree and qualify for a Massachusetts license.
· Candidates should be Board Certified in Anesthesiology and have experience caring for high-risk obstetric patients.
The department is committed to the ongoing professional development of this key recruit. The Anesthesia group offers a highly competitive compensation package. An academic appointment is awarded commensurate with qualifications and experience.
As the leading employer in the Worcester area and the largest healthcare system in central Massachusetts, we seek talent and ideas from individuals of varied backgrounds and viewpoints.
About UMass Memorial Medical Group
UMass Memorial Medical Group is one of the largest multispecialty group medical practices on the East Coast. With more than 1,100 members, our Medical Group is a dynamic, collaborative team of primary care and specialty physicians who are committed to clinical excellence. We focus first and foremost on the health and well-being of the patients we serve.We're also dedicated to training the next generation of physicians. All our members serve on the faculty of the respected University of Massachusetts Medical School.
---
Posted April 30, 2021