Medical Director- Pathologist
Leesburg, VA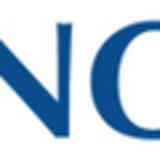 Inova Loudoun Hospital
Inova Medical Group
Key Info
LEESBERG, VIRGINIA (USA). Inova Loudoun Hospital is seeking a highly motivated AP/CP Board Certified pathologist to fulfill the role of Medical Director of Pathology and Lab and to provide anatomic and clinical pathology services. The ideal candidate for this role will possess exceptional surgical pathology diagnostic skills (including neuropathology tumor frozen section) and proficiency in transfusion medicine to guide an expanding hospital and newly formed trauma center. Clinical laboratory and anatomic pathology management experience, excellent communication and interpersonal skills are a must. Fellowship training in surgical pathology and/or in a subspecialty is highly desirable. Interested candidates must have a minimum of 3-5 years of proven leadership tenure that fosters teamwork with a focus on high quality diagnostic care. Strong understanding of CAP accreditation process with all applicable regulatory and accreditation requirements is required. In addition to responsibilities as Medical Director, the candidate will be expected to participate in hospital quality initiatives and serve as a contributing member of established committees.
​
Requirements:
AP/CP Board Cert
Completion of an appropriate residency program required; 3 years in the active practice of medicine preferred. Completion of Medical Doctorate required. Must hold current, active license to practice medicine in the State of Virginia; medical specialty license or certification preferred.
About Inova Medical Group
Inova Medical Group is a team of talented and experienced physicians employed by Inova, providing world-class healthcare for the Northern Virginia and greater Washington, DC metro area.
More than 400 physicians – experts in primary care medicine and adult specialties – are located throughout the region. Our physicians work together with Inova's extensive network of hospitals and outpatient facilities.
---
Posted March 19, 2020
Covered
Not Covered