Child & Adolescent Psychiatry in vibrant college city
Eugene, OR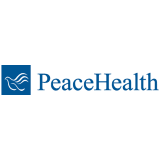 PeaceHealth Sacred Heart Medical Center at RiverBend
PeaceHealth
Job Highlights
Loan Repayment or Assistance Offered
Non-Profit Employer
No Sales Tax in Area
PeaceHealth's commitment to Behavioral Health is reflected in our state-of-the-art inpatient psychiatric unit, nationally respected research, and community advocacy and leadership. Oregon has been selected as one of 8 states to participate in CMS' demonstration project, Certified Community Behavioral Health Clinic (CCBHC) with the goal to transform how mental health services are provided and PeaceHealth is participating as a CCBHC. This provides PeaceHealth with the opportunity to build on our industry leading coordinated care strategies which include community-based resources and the integration of services with primary care. We are currently transitioning into full coordination in the medical home model utilizing team-based care models for the populations we serve. In addition, we provide telepsychiatry services within our network and to rural communities.
As a result of our progressive programs, our work with first episode schizophrenia coordination and medication has garnered national attention. We are a National Institute of Mental Health participant in this multi-site national study. Our patient-centered approach has a primary goal of helping people recover and promoting a safe and inspired life to the community.
Position Highlights:
Flexibility with variety and interesting/challenging group of patients
Child and Adolescent Psychiatry with some Young Adult Psychiatry outpatient
Comprehensive Behavioral Health Services
Some administrative responsibility
Opportunities to mentor/teach rotating medical students through Oregon Health and Science University
ECT Services available
Research opportunities available
Competitive compensation which also includes sign-on bonus and relocation
Industry leading loan reimbursement for qualified candidates
Eugene, Oregon ranked 9th on the Livability Top 100 Best Places to Live. Come experience the wide array of restaurants, visit the fermentation district, and entertainment venues that make Eugene a true urban playground.
---
Posted June 16, 2022