Maternal Fetal Medicine Physician Opportunity at Healthgrades Top 50 Hospital
Urbana, IL
Job Highlights
High Earning Potential
Non-Profit Employer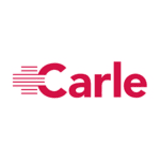 Carle Foundation Hospital
Carle Health
Carle Health is seeking an additional BE/BC Maternal Fetal Medicine Specialist to join our established team at Carle Foundation Hospital in Urbana, Illinois.
Practice opportunity details include:
Join a growing team of 3 MFM Specialists, 16 Obstetricians/Gynecologists, 6 Neonatologists, Pediatric Surgery, Gynecologic Oncologist, Geneticist with dedicated MFM genetic counseling, Dietitian and highly skilled subspecialty midlevel staff
Four MFM APPs provide clinic consultations and outreach
Pediatric specialties on site including Cardiology, Gastroenterology, Endocrinology, Neurology, Developmental-Behavioral, Pulmonology, Sleep and Genetics; additional consultation services available for Infectious Disease and Hematology/Oncology
Practice the full range of maternal fetal medicine, including prenatal diagnosis, fetal therapy, complex obstetrics, genetic and perinatal consultation
Large referral base of 50 regional referring OB-GYN physicians
In-house coverage for deliveries by BE/BC OB/GYN, NICU and Anesthesia
Dedicated neonatal and perinatal air and ground transport services
90% office practice within main campus, Carle Foundation Hospital
Opportunity for academic and/or research affiliation with the Carle Illinois College of Medicine
Carle Illinois College of Medicine is the nation's first medical school focused at the intersection of healthcare and engineering.
About Carle Health
Based in Urbana, IL, The Carle Foundation is a vertically integrated system with more than 9,500 employees in its five hospitals, multi-specialty physician groups, health plan and associated healthcare businesses including the Carle Illinois College of Medicine, the world's first engineering-based medical school. Carle is proud to be named a Great Place to Work®. Carle Foundation Hospital and Carle BroMenn Medical Center hold Magnet® designation, the nation's highest honor for nursing care and Carle Foundation Hospital (CFH) ranks as one of America's 50 Best Hospitals™ by Healthgrades®.
---
Posted October 20, 2021