Chair of Pediatrics at Oakland University William Beaumont School of Medicine and Beaumont Children's Hospital
Detroit, MI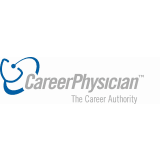 Beaumont Childrens Hospital
CareerPhysician, LLC
Transformative opportunity to lead in the establishment and implementation of the vision and strategic plan that will guide Beaumont Pediatrics into the future. 
Opportunity to lead the development of an integrated pediatric network across the 8-hospitals of Beaumont Health and guide the collaborative conversations with other potential programmatic partners.
Key opportunity highlights:
Opportunity to serve as Senior Physician Executive for the Pediatrics Clinical Care Program/Service Line and for Beaumont Medical Group.
Lead the continued growth of an 18-section Department of Pediatrics with the support of an outstanding health system partner.
Serve as Academic Chair of Pediatrics at OUWB with a rich opportunity to continue the development of fellowship programs in partnership with strong pediatric and med/peds residency programs.
Beaumont Children's serves as the only Children's Miracle Network Hospital in southeast Michigan.
Partner with a robust collaborative of over 200 referring community pediatricians, med-peds, and family medicine physicians to develop a dynamic primary care network.
Build nationally respected primary and quaternary care programs with more than 130 employed pediatric subspecialists and general pediatricians at Beaumont Children's Hospital.
Coordinate and expand Beaumont Children's specialty services which now provide 140,000+ patient across three main pediatric sites of care totaling 194-beds.
Partner with an excellent maternal-fetal program that oversees 17,000+ deliveries in 8 health system hospitals.
Opportunity to provide the foundation for network health outcomes and clinical trials programs.
Nominations and applications, including curriculum vitae and a cover letter stating qualifications and reasons for interest in the role, may be submitted to Marcel Barbey, Vice President, CareerPhysician, LLC, at Marcel@careerphysician.com.  Interactions will remain confidential, and no inquiries will be made without the consent of the applicant.
About CareerPhysician, LLC
CareerPhysician is a nationally respected executive search and leadership consulting firm with over 20 years of unprecedented success collaborating with children's hospitals, academic medical centers and colleges of medicine. CareerPhysician has seen first-hand the indelible impact transformational physician and C-suite leaders can have on establishing productive cultures characterized by diversity, quality and wellness and yielding high-functioning teams capable of delivering strong fiscal performance and academic achievement.
---
Posted July 8, 2021