Stem Cell Transplant & Hem/Onc Program at Rochester Regional Health
Rochester, NY
Job Highlights
Less than 3 Hours from a Ski Resort
Non-Profit Employer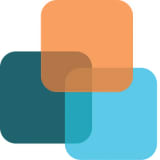 Rochester General Hospital
Rochester Regional Health
You are the future of patient-focused Hematology & Oncology. With our new models of care, treatments, and other innovative technologies, we empower advancement within you. Join our culture of constant improvement and enjoy:
Sign-on and performance bonuses
New Hem/Onc fellowship just approved!
Elevate our Acute Leukemia & Stem Cell Transplant program!
STATUS: Full Time
LOCATION: Rochester General Hospital (640 beds)
SCOPE
The Sands Constellation Center for Critical Care has opened as an addition onto RGH. This new 7-story building will feature 23 new operating rooms, 108 private acuity-adaptable inpatient rooms.
Stem Cell Lab development underway!
This will also house a new oncology inpatient floor with 36 private patient rooms.

This new inpatient floor is fully equipped with protected environment, positive pressure, HEPA filtrated rooms to provide optimized care for patients diagnosed with Acute Leukemia and other Hematologic Malignancies.

Full support in the development of a comprehensive and accredited Bone Marrow Transplant Program, as well as novel Cellular Therapy treatments, including CAR-T immune-therapies.
The Lipson Cancer Institute brings high quality cancer care right to Rochester and the Western New York region:

Treats over 4,500 new cancer and blood disorder patients each year
Enrolls over 275 patients a year in clinical trials

Here, our comprehensive team consists of experts in hematology/oncology, radiation oncology, and surgical oncology to treat the unique needs of each patient.
We provide clinical leadership and services to the Mary M Gooley Hemophilia Center, the oldest free standing Hemophilia Treatment Center in the US.
First and only intra-operative radiation therapy program in Western New York
CAR-T immune therapies
BMT Team:

Transplant Manager embedded
3 physicians
APPs
PERKS
Malpractice with full coverage + tail
Defined Benefit Pension Plan, 403(b)
Fully covered relocation services provided
Multiple health insurance plans to choose from
About Rochester Regional Health
Rochester Regional Health is an integrated health services organization serving the people of Western New York, the Finger Lakes and beyond. The system provides care from 150 locations, including five hospitals; more than 100 primary and specialty practices, rehabilitation centers and ambulatory campuses; innovative senior services, facilities and independent housing; a wide range of behavioral health services; and ACM Medical Laboratory, a global leader in patient and clinical trials. The Rochester region's suburbs feature excellent public and private schools, and a variety of housing options. The Rochester region offers diverse cultural and recreational opportunities year-round, including the Rochester Philharmonic Orchestra, GeVa Theater Center, Rochester International Jazz Festival, as well as easy access to Manhattan, Boston, Washington, DC and Philadelphia, the Adirondacks and the Finger Lakes. Rochester Regional Health is an Equal Opportunity / Affirmative Action Employer. Minority/Female/Disability/Veteran
---
Posted October 15, 2021