General Surgeons needed in Bellingham, WA
Bellingham, WA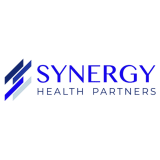 PeaceHealth/St. Joseph Hospital
Synergy Health Partners
Synergy Health Partners is recruiting general surgeons with strong skills to join our acute care team at PeaceHeath St. Joseph's Medical Center in Bellingham, WA.  PeaceHealth St. Joseph's Medical Center is located in the northwest part of Washington state. 
Work 7-10 days per month
Malpractice coverage provided
Trauma experience a plus
Competitive per diem compensation
Work with a team of general surgeons and focus on outstanding patient care
Collaborative and supportive teamwork environment providing work/life balance
Active Washington license is a plus
This surgicalist opportunity will fill quickly. Move beyond locum tenens and build a working partnership with Synergy Health Partners.  Enjoy a consistent work environment with a supportive team of colleagues and the work/life balance you deserve.
About Synergy Health Partners
GO BEYOND LOCUMSSynergy Health Partners goes beyond locums by building dedicated provider teams who work collaboratively to achieve clinical standards of care and patient satisfaction. This approach builds an engaged team culture, offers performance-based incentives, and promotes continued professional and clinical development.We believe that every clinician's primary focus should be on patient care. By offering an engaged and proactive environment, we create clinical career opportunities that help restore quality of life and passion for patient care.
---
Posted September 28, 2021